Backpack Manufacturers in Vietnam
Hi, my name is Chris, I am an American living in Ho Chi Minh city. During the last 10 years living here I have visited several back pack factories. Below you can see some of them and contact them directly. If you'd like me to introduce you directly, then let's chat first to make sure I connect you with the right factory and you speak with the owner.

I started my journey working for a Vietnam garment factory called Thai Son. They make t-shirts, polos, hoodies and dresses using jersey fabrics. I joined Frank and Prem at Seditexvn.com to offer sourcing support beyond apparel. We are not agents. We are scouts with a combined 40 years experience in Vietnam. We help you find the right back pack factories fast.
Would you like to be introduced to backpack manufacturers in Vietnam that can produce your products? Would you like to work directly with them or do you want us to get a price quote for you? That's what we do.
Please fill in my contact form
and let's Skype chat ASAP.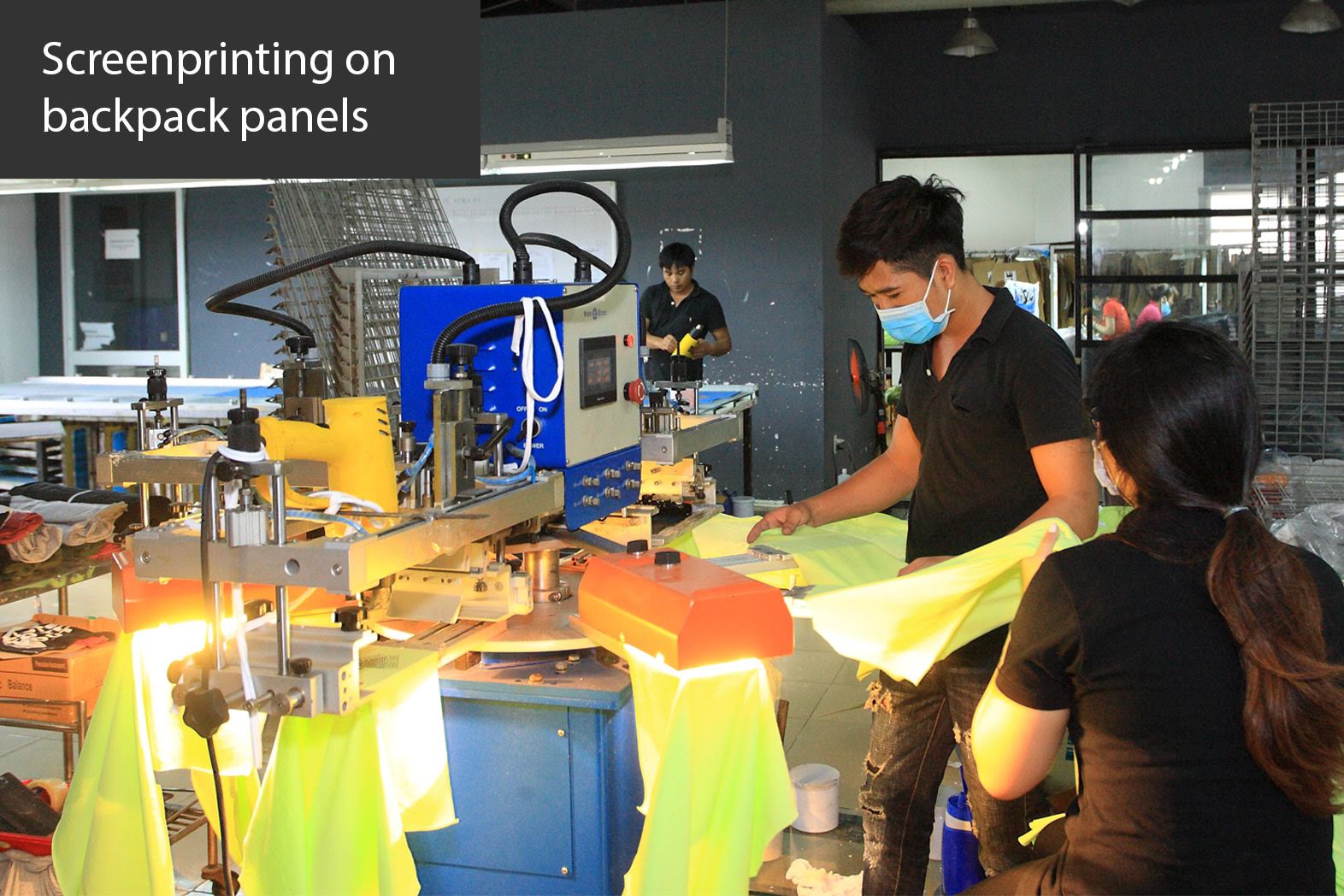 Companies that can make backpacks and bags!
If you are looking for a emerging back pack manufacturer in Vietnam that offers great customer service then you need to meet Van at Archsquare. Van speaks English fluently because she studied in the US before moving back to Vietnam to assist her family grow their back pack manufacturing business.

They have an office in District 1 which makes it convenient to meet. Their factories are in District 12 which is about a 20 minute drive from District 1. They have 100 workers and two locations. One sample making factory and production factory. Their capacity is 10 to 30,000 pieces per month.

Van can take you to the local markets to see what fabrics and trims are readily available. They are able to source water resistant, water proof, triple poly urethane and a variety of elastic bands. They can source real leather, fake leather and imprint your logo using various print technologies.

They have their own designs you can choose from; MOQ is 500 or they can produce your designs with an MOQ of 50.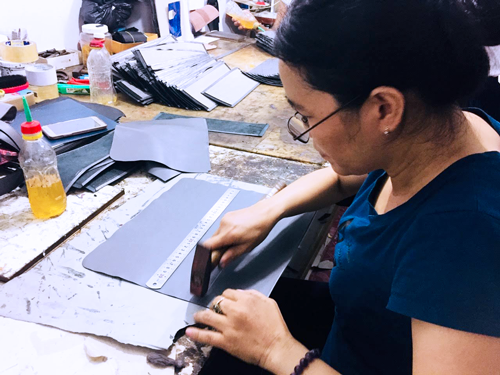 Balo Tui Xach is one of the famous backpack manufacturers in Vietnam. The owner is Ms. Vo Thi Thu Suong.

Suong's family started their business in 2005 as a CMT manufacturer in Ho Chi Minh city. In 2013, Ms. Suong decided to have her own brand in Vietnam then Balo Tui Xach was established in district 10. Up to now, Suong has 2 factories in district 7 and Long An province, 2 agents in district 10 and district 3.

Balo Tui Xach offers CMT, OEM and ODM service. Suong goes to China every month for sourcing fabrics by herself so they mainly import fabrics from China. Balo Tuixach specializes in promotion backpacks, leather bags and belts manufacturing. Their MOQ for backpack is 1,000 pieces per style. They can export products to USA, Italy and Japan.

Now they are producing for one start up customer in Italy. Suong's company offer full service for this customer from designing, sourcing fabrics, printing to cutting and sewing. If you are looking for a reliable full service backpack manufacturer in Vietnam then contact Balo Tui Xach.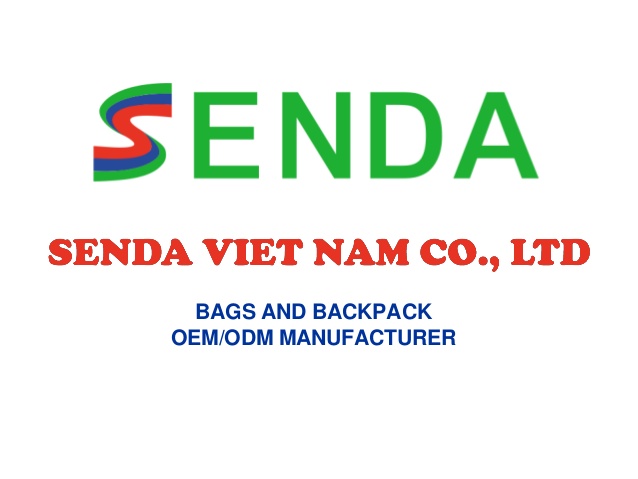 Minh Oanh Trading Company
Minh Oanh Trading company is a local backpack manufacturer outside of Saigon. It is located in Hoc Mon district which takes you 45 minutes far from district 1.

The owner is Mrs Oanh who has 5 year experience working in backpack manufacturing as a project manager. In 2010, she started her own business named Minh Oanh trading company. Her company specializes in promotion backpacks, handbags and wallets. They offer both OEM and CMT services. The MOQ can be 500 pieces, depend on your designs.

Now Oanh has 2 factories in Hoc Mon with 75 workers. She is good at sourcing and production. She can help you to source fabrics both in Vietnam and China.

If you are looking for an backpack manufacturing insider then contact Oanh. She was the only person who gave us a price right away when we showed her our customer's design. The only problem is communication so you should hire a translator when you work with her.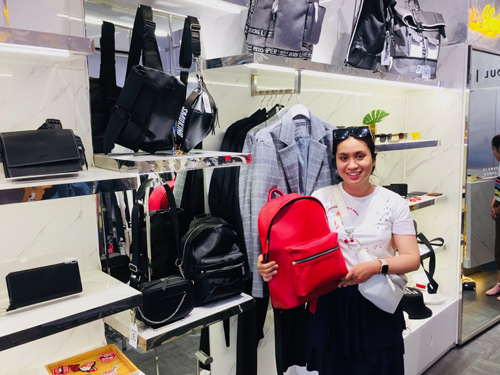 Phuoc Tien Sewing Factory
Phuoc is a man who grew up in a family own CMT factory in Hoc Mon. In 2014, he started his own business as a backpack manufacturer and canvas supplier.

Phuoc has one canvas factory with 20 canvas weaving machines and two backpack sewing factories around his hometown. There are 45 employees in total working for him now.

Phuoc Tien main product is promotion backpacks, handbags for many companies in Vietnam such as Thai Tuan Group, Phu My Fertilizer and Van Thanh Mattress. They also export backpacks to Japan through an agent in Vietnam. Normally their MOQ is 1,000 pieces per style.

Like Oanh, Phuoc can not speak English well so you will need a translator. But, they can give you a very competitive price and are eager to find new customers.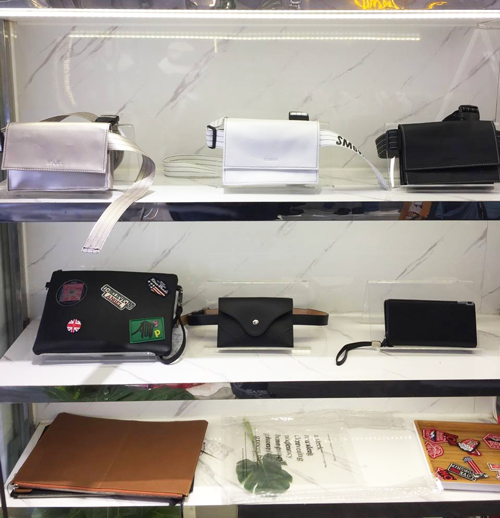 Glu Limited Company, is a back pack manufacturer, has been working in Vietnam for more than 10 years.
Glu Co., Ltd offers
FOB service
. They can manufacture back pack and any types of bag in Vietnam. You can see their samples such as back packs, hand bags, school bags and even non woven bags on their website. Glu Co., Ltd can handle from small to large quantity order with the best price in Vietnam.
If you want to find reliable
backpack manufacturers in Vietnam
, you can email Glu Co., Ltd via
[email protected]
or call hotline 093 887 2833.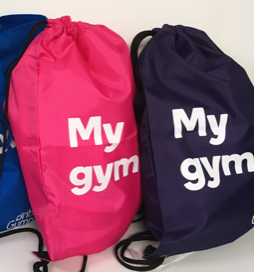 Nguyen Thieu Limited Company
One of the back pack companies in Sai Gon that I know is
Nguyen Thieu Co., Ltd
.
Nguyen Thieu limited company is located on 171 Bis Tran Huy Lieu street, ward 8,
Phu Nhuan district
. The owner is Mr. Tien Nguyen. Nguyen Thieu company is specialized in producing back packs for customers' advertisement. Their current customers are HPI Corporation, Rensei Education Center, Vietnam Post and etc. They have many types of back pack for you to choose such as back pack for laptop, back pack for camera, back pack for sport or traveling. Moreover, Nguyen Thieu can also design, print logos if customers require. You can browser their
backpacks catalogue
for more products.
If you are looking for backpack manufacturers in Sai Gon, visit Nguyen Thieu store in Phu Nhuan district. Hot line: 0938 093 551 or email
[email protected]
The contact person is Mr. Tien.
If you find any problem communicating with him, please
contact us
for further help.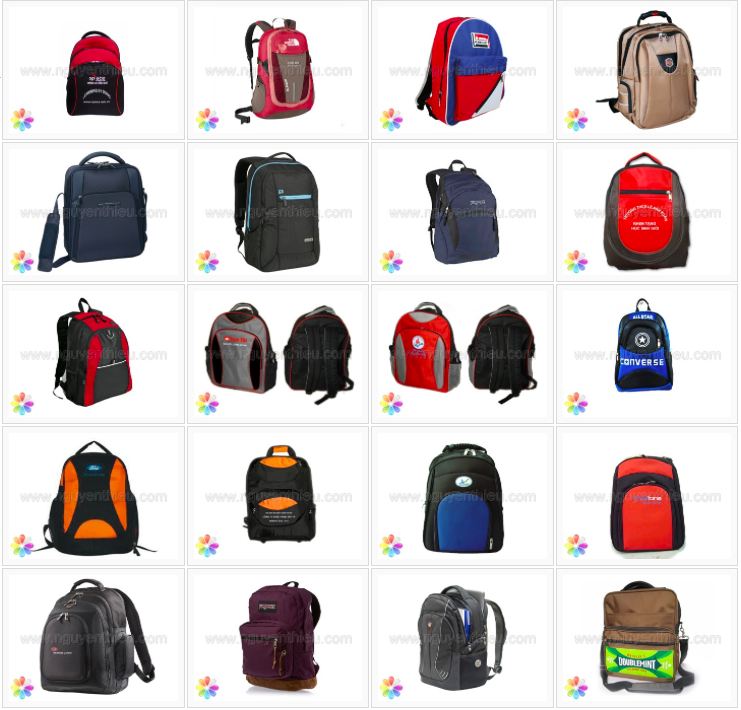 Sai Gon Bag Company
is a famous bag manufacturer in Ho Chi Minh city that was established in 2012.
Their headquarter is located at C7/19B8 Pham Hung street, Binh Hung ward,
Binh Chanh District
. Sai Gon Bag specializes in bag manufacturing such as laptop back packs, traveling bags, women handbags and purses. They have a wide range of styles and materials for you to choose. You can check on their website.
Sai Gon Bag works with many famous company in Vietnam to produce back pack for their brand name promotion such as Dell, HP, Viettel, Vietinbank and Prudential. The MOQ for promotion back packs is 100 pieces per order.
If you want to work with
backpack manufacturers in Vietnam
, contact Sai Gon Bag. Hot line: 0908 411 411 (Mr. Nguyen) or send email to
[email protected]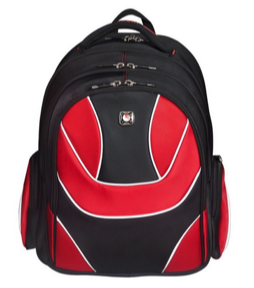 Hi, I am your go-to guy if you want to get things done in Vietnam. I prepare you to work with factories and introduce you to them. May I introduce you to backpack manufacturers in Saigon?
Chris Walker
Overseas Apparel Manufacturing Expert
Ho Chi Minh City, Vietnam
Author and Consultant
How much does it cost to manufacture a backpack?
Whenever it comes to the question of the cost, it really depends on the quantity and the complexity of the design.

For example, if you just need one sample? If you choose from manufacturer's ready backpack ready, the unit price is about 5–20USD, because of different material, design and complexity of the backpack. If you want to have it custom made, the cost is much higher, from 50USD to 300USD (very complicated with many compartments). Usually, manufacturers calculate the cost as per how many paper backboards to be used for one backpack. The more, the higher cost and price.

Then comparing 200 pcs with 2,000 pcs, of course the cost are much different.

1, The material purchasing, the bigger quantity, the better price we can get from our materials supplier.

2, If 500pcs, we may need to cut the fabric materials by hand, the speed is slowlier, so the cost is also higher.

3, The labor and managing turnover time is increased. For example, no matter 500pcs or 5000pcs, the early step to prepare the material, layout of the fabric material, the labor and time are the same.

4, And usually, when our worker sew the backpacks, at the beginning, they are new design for them, so the workers sew slowlier at first, and as time goes by, their speed can be raised step by step. That's also why if long time cooperation, the price can be better.
Vietnam to increase minimum wages in 2019
The minimum salaries have been promised to increase nearly $7-9 per month according to the proposed document by Vietnam's National Wage Council. In 2018, the increase was 6.5 percent, while in 2017 minimum wage was hiked by 7.3 percent.
Initially, the Vietnam General Confederation of Labor (VGCL) proposed an increase of 6.1%, while the Vietnam Chamber of Commerce & Industry countered with 5.1%. After discussions with the National Wage Council, the key body that is pushing the increase of minimum salaries, all parties agreed on 5.3 percent. The proposal will be submitted to the government. The proposal is set to be signed off by Prime Minister Nguyen Xuan Phuc in November and will be implemented in January. All four minimum wage regions in Vietnam will have their minimum wage levels increased.
Depending on the area, the minimum salaries will increase:
Region 1: from $171 to $180
Region 2: from $152 to $159
Region 3: from $133 to $140
Region 4: from $118 to $125
The range is VND 4.6 - 6.5 million per month. The lower end is in the country side and the upper end is in big cities like Hanoi and Ho Chi Minh City.
Are you working with backpack manufacturers in Vietnam? If yes, how does this minimum wage increase in Vietnam affect you?
We would argue that your business won't be affected by the "increase". Why? Because most backpack manufacturers in Vietnam are not paying their workers the minimum wage. The experienced and skillful workers are paid much higher. There are so many new factories opening every month in Vietnam that the workers have options and they will chase a higher wage. So factories will have their own strategy to keep the quality workers. If you are manufacturing your backpacks in Vietnam then you should keep notice about we call the "market wage" not the minimum wage.
The market wage is between $200 to $300 for an entry level manufacturing job. Experienced workers are commanding monthly wages from $300 to $800 per month. These are the numbers you should use in your business planning. Need more help then contact us, sourcing experts in Vietnam.
Are you sourcing Eco fabrics? Check out Chris's latest book: Where to buy Eco fabrics? He introduces 46 suppliers around the world. Ebooks are now available on Amazon, Kobo, iBooks
Many people contact us about eco friendly bags manufacturers in Vietnam and they ask for Eco fabrics. The definition of Eco fabrics was a mystery for us and we were well aware of greenwashing so Chris decided to investigate himself. He started by attending the Intertextile trade show in Shanghai and met with as many Eco fabric suppliers as he could. He asked questions and started to make sense of the whole sustainability in textiles movement. Then he attended the Outdoor Retailer show in Denver, Colorado and met brands and fabric suppliers that market themselves as Eco. Upon his return to Vietnam where he lives and works as an apparel production advisor, he started identifying sources of Eco fabrics close to home.

If you are an established brand or a start up that needs to buy Eco fabrics and produce your Eco garments in Vietnam then this book will open doors for you. Chris refers you to sellers of Eco fabrics in Vietnam and showcase sewing factories that market themselves as Eco and walk the talk.

The first challenge was to define Eco fabrics. He started by figuring out what Eco fabrics are not. This book is intended to be a quick and easy read about Eco fabrics and not an academic deep dive into the subject. His focus on introducing you to people around the world and in Vietnam who value Eco friendly textile manufacturing. If you need mind numbing details, he also recommends some amazing blogs and books.
Chris has attended multiple garment trade shows around the world where he had met fashion designers who want to start their own brands. He has also answered hundreds of emails from entrepreneurs investigating apparel manufacturing in Vietnam. He's connected online with sourcing professionals eager to find reliable sewing factories in Vietnam. They all face language barriers, cultural barriers and high minimum order quantities. In some cases they lack a basic understanding of what factories need in order to quote a price. He wrote this book to address all these issues and share all his insider tips to guide you as you bring your fashion dream to life, producing in Vietnam.
HAGL Thảo Điên Bldg
37 Nguyễn Văn Hưởng
Thảo Điền, Quận 1
Hồ Chí Minh 700000
Vietnam
Please contact me by filling out my contact form. I ask you questions that will help me help you effectively.
Fill in contact form.