Baseball Cap Factories in Vietnam
Are you looking for baseball cap factories in Vietnam? Then we are here for you.

My name is Chris Walker. I work with Tham Cao, a native Vietnamese sourcing expert in Vietnam. We created this website to introduce you to good baseball cap factories in Vietnam. The team we work with has experience sourcing baseball cap manufacturers in Vietnam. Where are you currently producing?

Joint fabric baseball caps are all the rage and Vietnam does it well. There are large Korean factories doing all the latest hat trends but have big order quantities; then there are the small Vietnamese workshops that can produce caps like you see in the picture below. Their quantities are lower and require more supervision during the production process. We can help you meet them and develop your samples. You will work directly with the factory, we just assist when you run into issues. For example we can execute quality control assessments if you need.

Below are some baseball cap factories in Vietnam for your reference.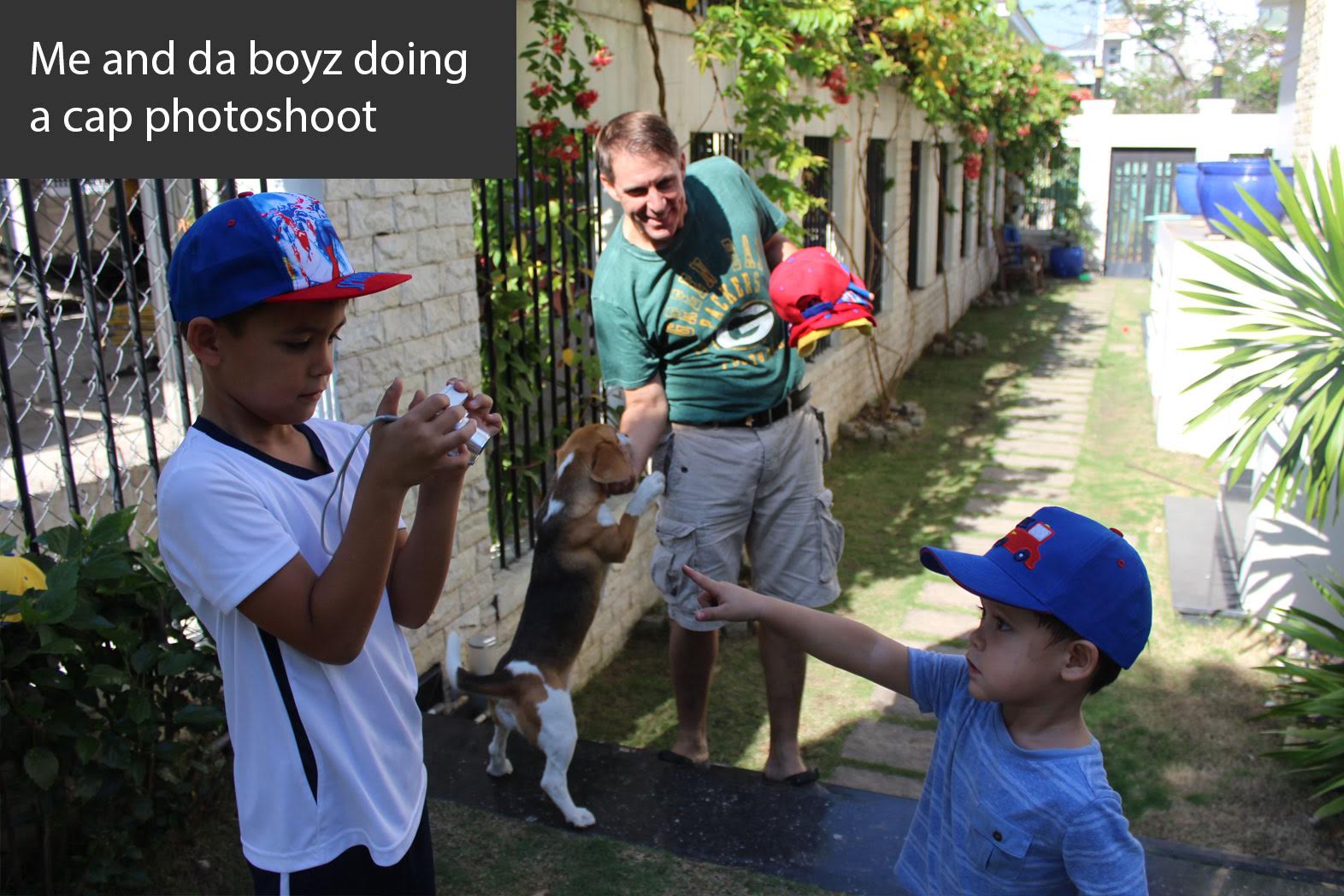 Three baseball cap factories in Vietnam we can introduce you to.
Sunshine Viet Limited Company
Sunshine Viet
is one of the professional baseball cap factories in district 12, Vietnam.
Sunshine Viet was established in 1983 as a family workshop with a medium scale but now they have successfully exported their products to the market of America, Canada, Europe, Africa, Australia, Japan and etc. They can design and make various kinds of caps like fashion caps, baseball caps, bucket hats, golf caps, sun visors and promotion caps. They can also design caps with embroidery and printing of logo to promote customer brand name.
Tell them what you need and you will get the best service with a competitive price.
Address: 153/20 Tan Thoi Hiep street, Tan Thoi Hiep ward, district 12, Ho Chi Minh city.
Tell: (+84) 090 836 3883 - Ms. Chau
Email:
[email protected]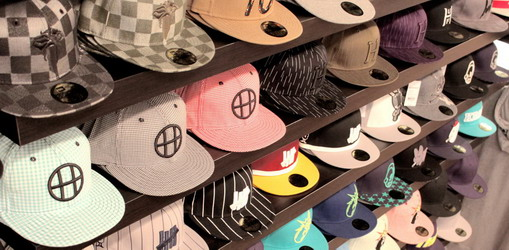 Dong Tam Caps Limited Company
Dong Tam Caps Co., Ltd
, was established in 1997, is a family owned baseball cap factory in Vietnam.
The location is on Nation Road 50, Binh Chanh district. Dong Tam produces caps, bags, aprons and rain coats in Vietnam. But their strength is manufacturing promotion caps with embroidered or printed customer logo on. They mainly export their products to USA, Europe, Japan and South Korea.
If you are interested, you can check out Dong Tam Caps website.
Tell: (84) 97 7979 779
Email:
[email protected]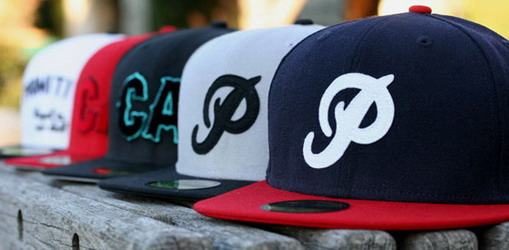 Long Van Caps Limited Company
Long Van Caps Co., Ltd
was established in Hoc Mon District, Ho Chi Minh City, Vietnam in 2002.
Long Van Co., ltd specializes in manufacturing and exporting hats, caps, bags and umbrella for customers in EU, USA and Singapore.
Their factory is equipped with modern machines that are imported from Japan and Taiwan. Long Van has 120 employees working here to produce 150,000 pieces each month. With the slogan "Prestige - Quality - Innovative design - Reasonable price", Long Van Caps will bring to you a high-quality with the best service.
If you are looking for
baseball cap factories in Vietnam
, visit Long Van Caps factory at 57/7E Thi Tran Tan Hiep street, Tan Hien ward, Hoc Mon district.
Tell: (848) 6253 2299
Email:
[email protected]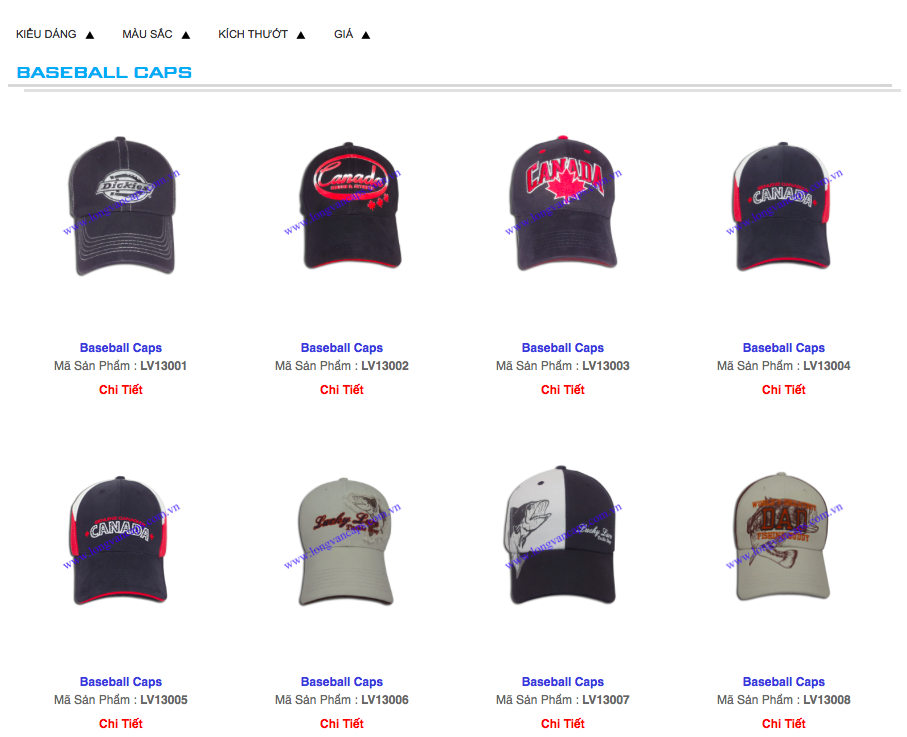 We created a this
website
and this video with two goals in mind. One, we'd like to help you source a product or a service that you need in Vietnam. Check out this list for our
network of manufacturers in Vietnam
. Two, I'd like to promote the best sewing factories in Vietnam that has been producing men, women and children garments for more than 10 years.
The list you are about to see is three well-known ball caps factories in Vietnam. We have included their contact information for you to follow up.
Watch our video about baseball cap factories in Vietnam and do remember to refer us for any garment production inquiries you or your friends might have.
Hi, I am your go-to guy if you want to get things done in Vietnam. I prepare you to work with factories and introduce you to them. May I tell you about my list of baseball cap factories in Vietnam?
Chris Walker
Overseas Apparel Manufacturing Expert
Ho Chi Minh City, Vietnam
Author and Consultant
HAGL Thảo Điên Bldg
37 Nguyễn Văn Hưởng
Thảo Điền, Quận 1
Hồ Chí Minh 700000
Vietnam
Please contact me by filling out my contact form. I ask you questions that will help me help you effectively.
Fill in contact form.