Bed Sheets Companies in Vietnam
Hi, my name is Chris Walker. I created this website with two goals in mind. One, I'd like to help you find bed sheets companies in Vietnam that can produce your product.

Two, I'd like to promote my wife's sewing factory. Below is a list of bed sheets companies in Vietnam for your benefit. If need help contacting them, then we can help you. Click on the info about research offer below.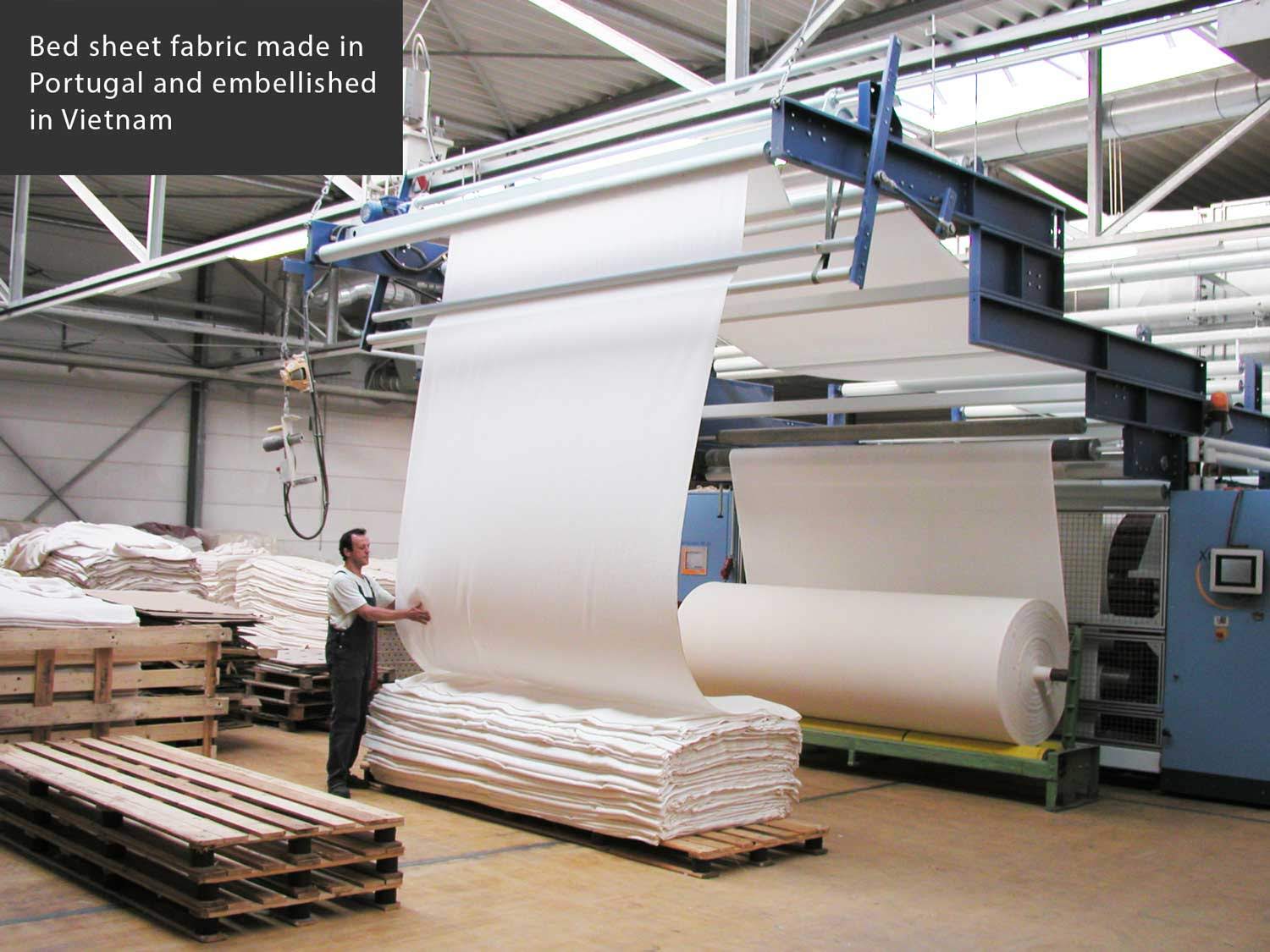 Thanh Thuy Bed Sheet Limited Company
Thanh Thuy Limited Company is an family owned textile manufacturer in Vietnam that was established in 1995. They are
one of the best bed sheets companies in Sai Gon
.
Thanh Thuy's head office is at 181D, 3/2 street, district 10. Their strength is producing bed sheets, pillow cases, towels and curtains. Their products are 100% cotton fabrics that are produced in Vietnam so their prices are very competitive. Thanh Thuy also supplies
CVC fabrics
for many hotels and restaurants in Vietnam.
If you are interested in bed sheets companies in Vietnam, contact Thanh Thuy limited company. The factory is located on Bau Cat 6, ward 14.
Tan Binh district
. Ho Chi Minh city. Tell: (84) 963 716 172. The contact person is Ms. Dung.
Hi, I am your go-to guy if you want to get things done in Vietnam. I prepare you to work with factories and introduce you to them. May I explain my list of bed sheet companies in HCMC is short?
Chris Walker
Overseas Apparel Manufacturing Expert
Ho Chi Minh City, Vietnam
Author and Consultant
HAGL Thảo Điên Bldg
37 Nguyễn Văn Hưởng
Thảo Điền, Quận 1
Hồ Chí Minh 700000
Vietnam
Please contact me by filling out my contact form. I ask you questions that will help me help you effectively.
Fill in contact form.