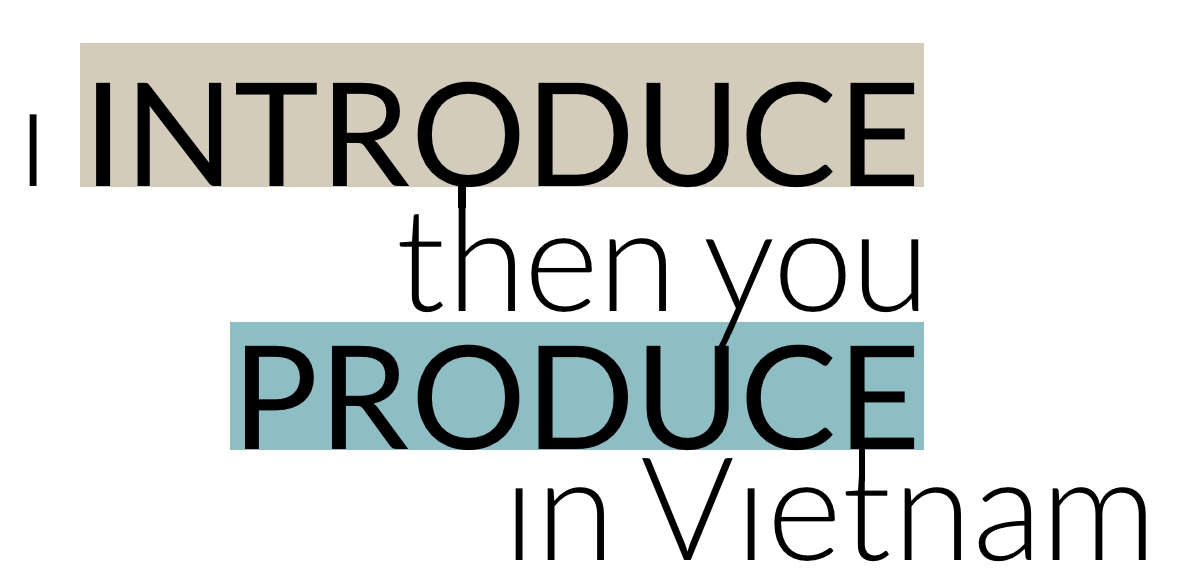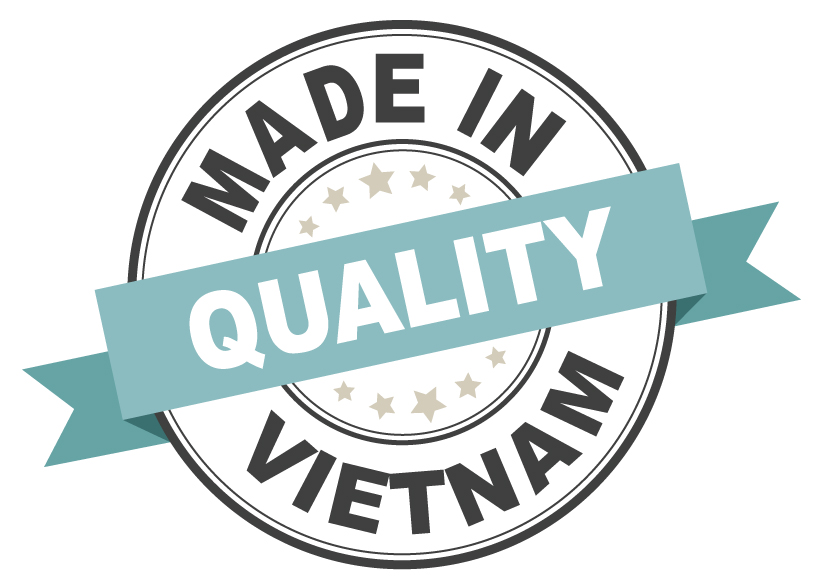 How Can We Work Together in Vietnam?
Hi, my name is Chris. I moved to Vietnam in 2008 and work here in the Vietnam garment industry. Are you searching for a list of clothing manufacturers in Vietnam? My strength is apparel and below is my list of sewing factories I can connect you with.
You can also contact the Textile associations
VITAS
and
VINATEX
. They have books they sell for $50 with a list of over 1,000 sewing, fabric, trim and accessory companies in Vietnam.
Chris Walker
Ho Chi Minh City, Vietnam
VSource Co., Ltd.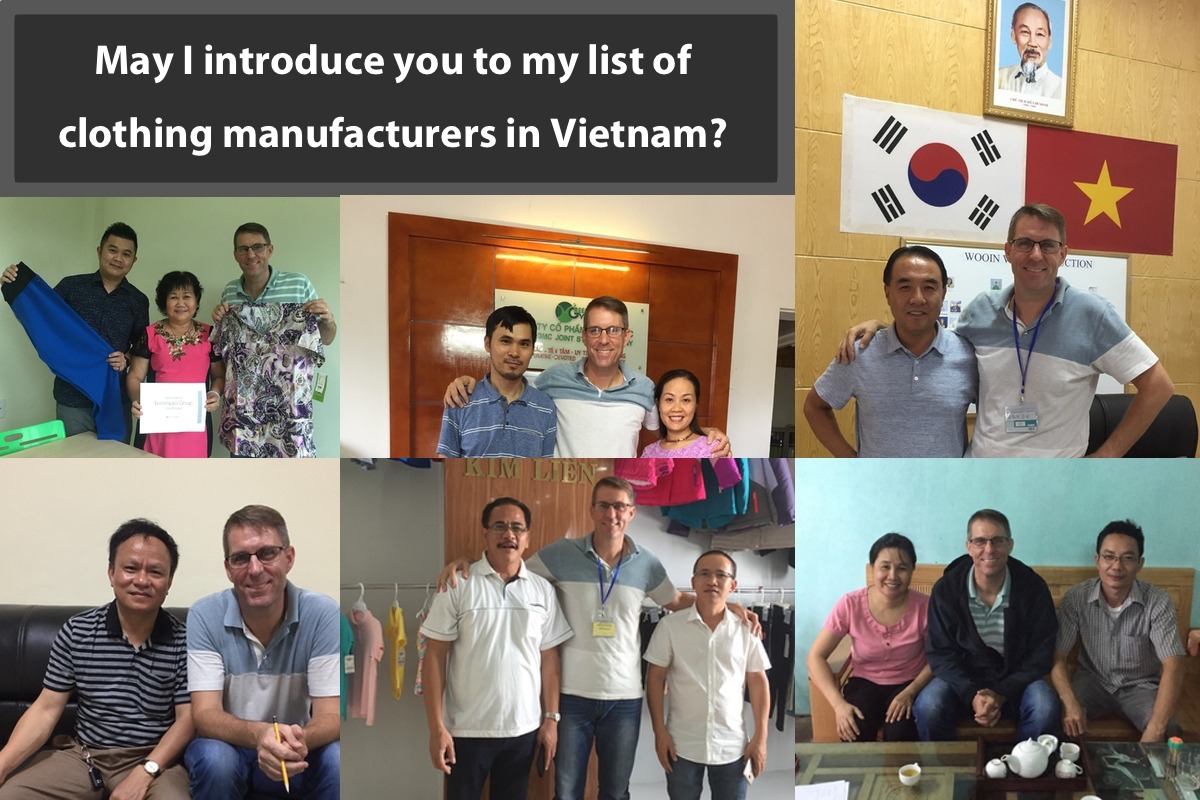 #1 MUK Ltd. Clothing Manufacturer in Vietnam
MUK Ltd. Vietnam has been operating in the ladies fashion manufacturing business for six years and has built a solid foundation for delivering quality driven, ethically produced, design lead products. Originating in Ho Chi Minh City, MUK Ltd. Clothing has since grown each year to its present capacity of 200,000 garments per month. MUK Ltd. offers exceptional customer service at the most competitive prices. Using high quality, trend focused fabrics and trim, we offer a diverse and commercial range of ladies wear. Producing garments for clients located all around the globe, we are currently exporting to countries such as England, USA, Canada, Australia and Germany.

Contact me and I will introduce you to MUK Ltd. ladies fashion manufacturer in Vietnam.

MUK Ltd. offers OEM apparel manufacturing service that includes sourcing fabric, trims, and accessories. They will sew the garments according to your tech packs and deliver the finished goods to the nearest Ho Chi Minh City port. Their merchandising teams focus on sourcing high quality, trend focused fabric and trims. With their vast network of suppliers throughout Vietnam, China and Korea they are continually seeking new suppliers. This allows them to supply their customers with up to date trends with an efficient lead time.

They have their own sampling room in Saigon and are able to test and develop existing designs. They take their customers from conception to completion.

They have on site QC and QA inspection teams who monitor every stage of the production process. Their QA teams check the factory's inline and final quality inspections following strict AQL standards.

MUK Ltd. sources fabric out of China, Korea, Taiwan and Vietnam. The majority of the fabric they work with is ITY out of Korea. They have great sources for Georgette, Crepe, Chiffon, Cambric and Chintz. They get the fabric into Vietnam, to the factories and re-exported within 30 to 90 days.

They have to honor their fabric suppliers minimum order quantities. This is 1,000 meters of fabric. So, if you consumption per garment is 1.5 linear meters per garment then their minimum, in terms of garments, would be around 650 pieces - that's per color. If you want to do less than that then they need to pay a surcharge to order quantities of fabric below their suppliers MOQ.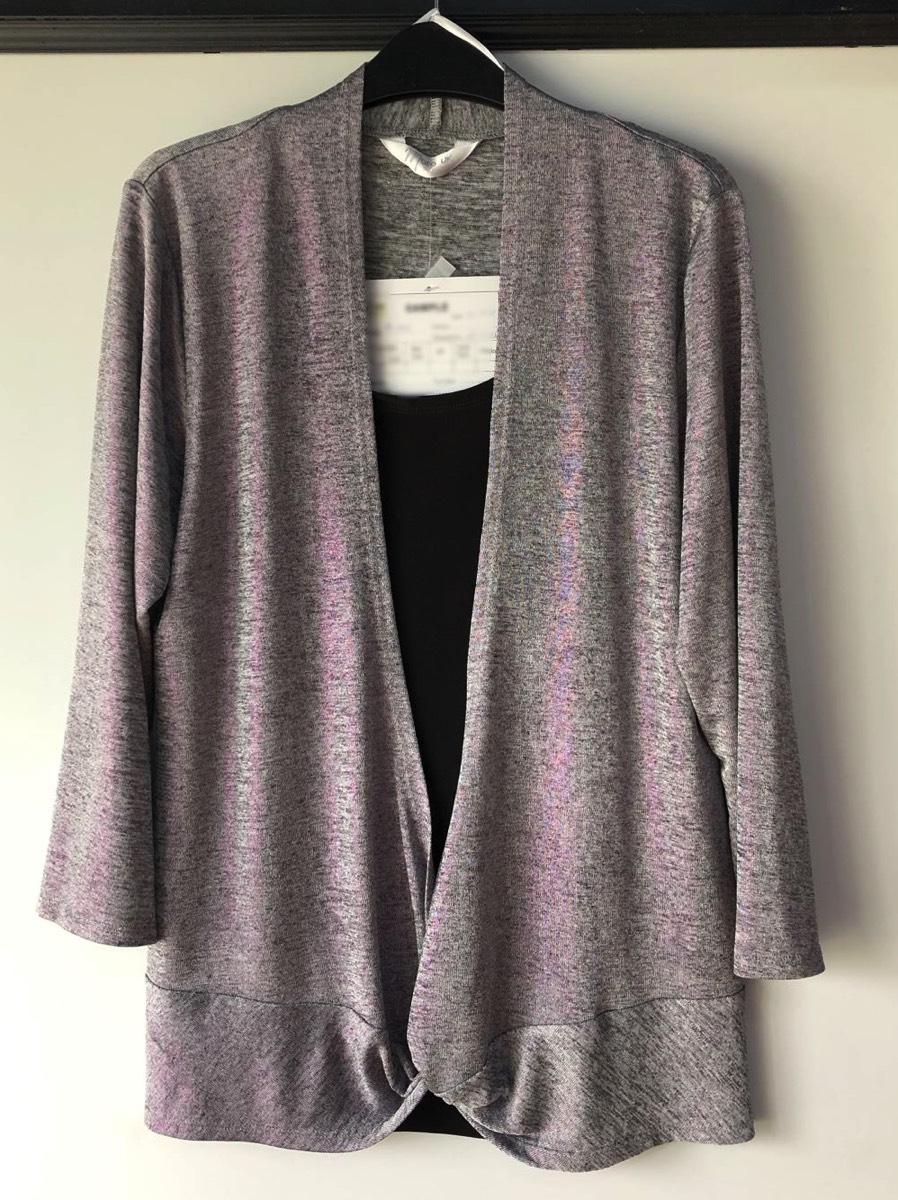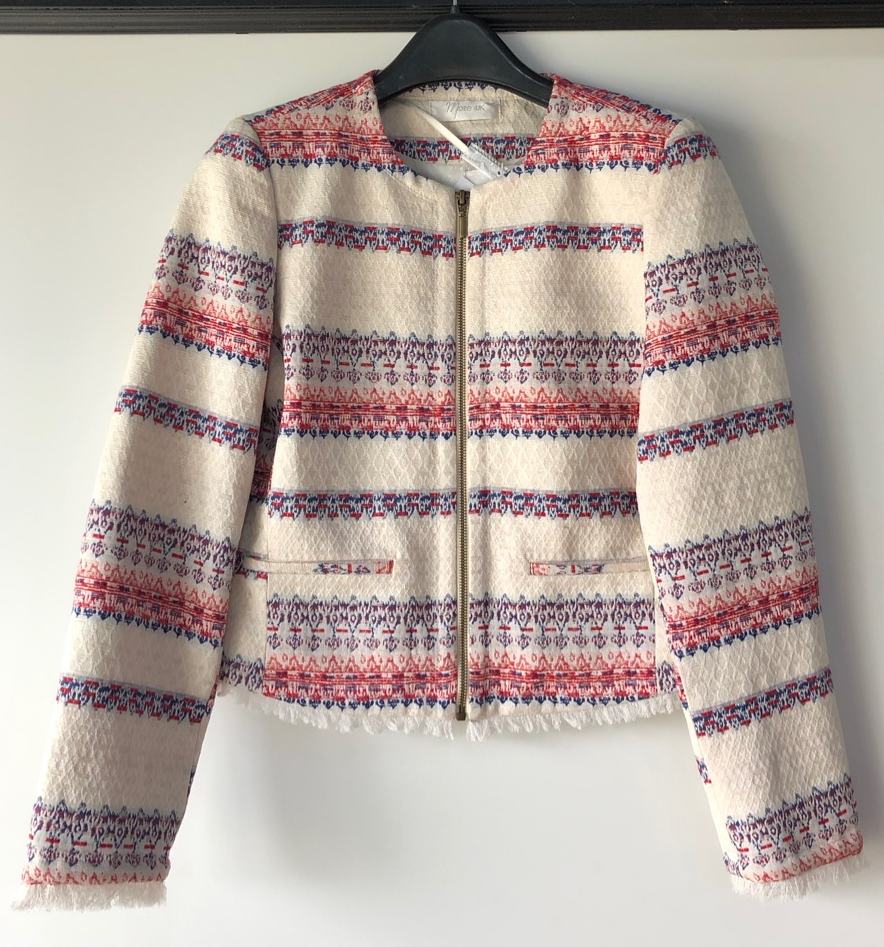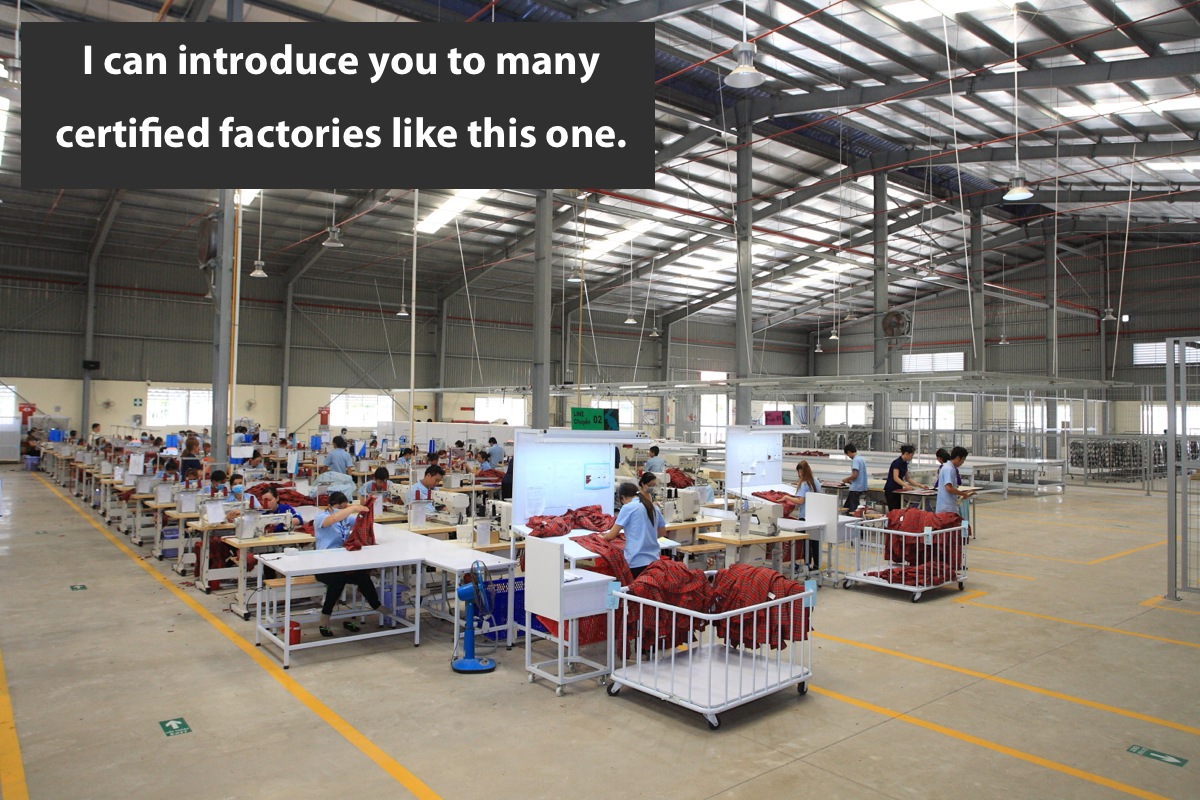 #2 Thai Son S.P Sewing Factory
Thai Son S.P Co., Ltd
is a family owned sewing factory that produces fabric and offers FOB pricing.
Having started as a manufacturer of leather jackets and down jackets, the company today sews garments for men, women and children using circular knitted fabrics. Embroidery and screen-printing facilities are outsourced whereas sourcing trims, sewing, quality control, packaging and all are done in-house.
Their 15 sewing lines and 2 sample lines produce more than 200,000 pieces every month. The company caters to various renowned brands across Russia, America, Germany, UK, Poland, Australia and France and believes in enhancing the relationship with their clients. However, the focus of the management at Thai Son SP, of late, has been on relaunching the heat seal seam technology. Currently, they have two production facilities in Ho Chi Minh City.
There are few factories in Vietnam that can do what Thai Son SP does in low quantities like 1,000 pieces per two colorways – not to mention sourcing trims and accessories.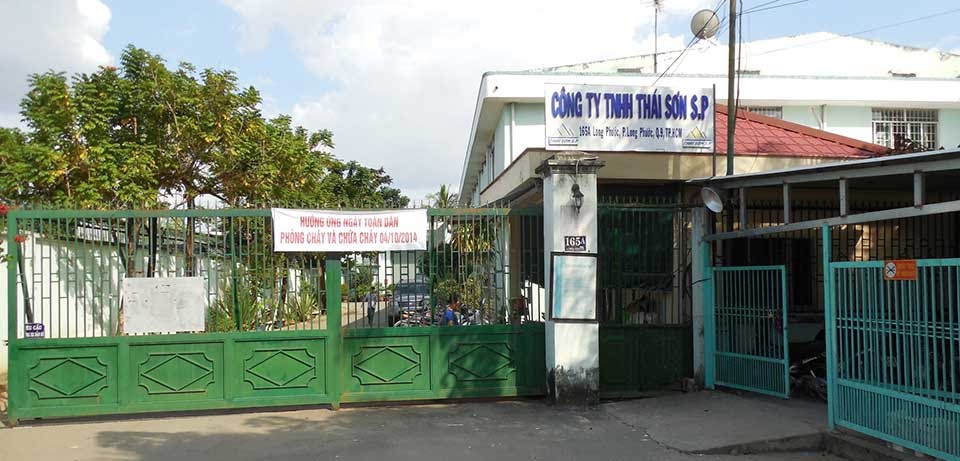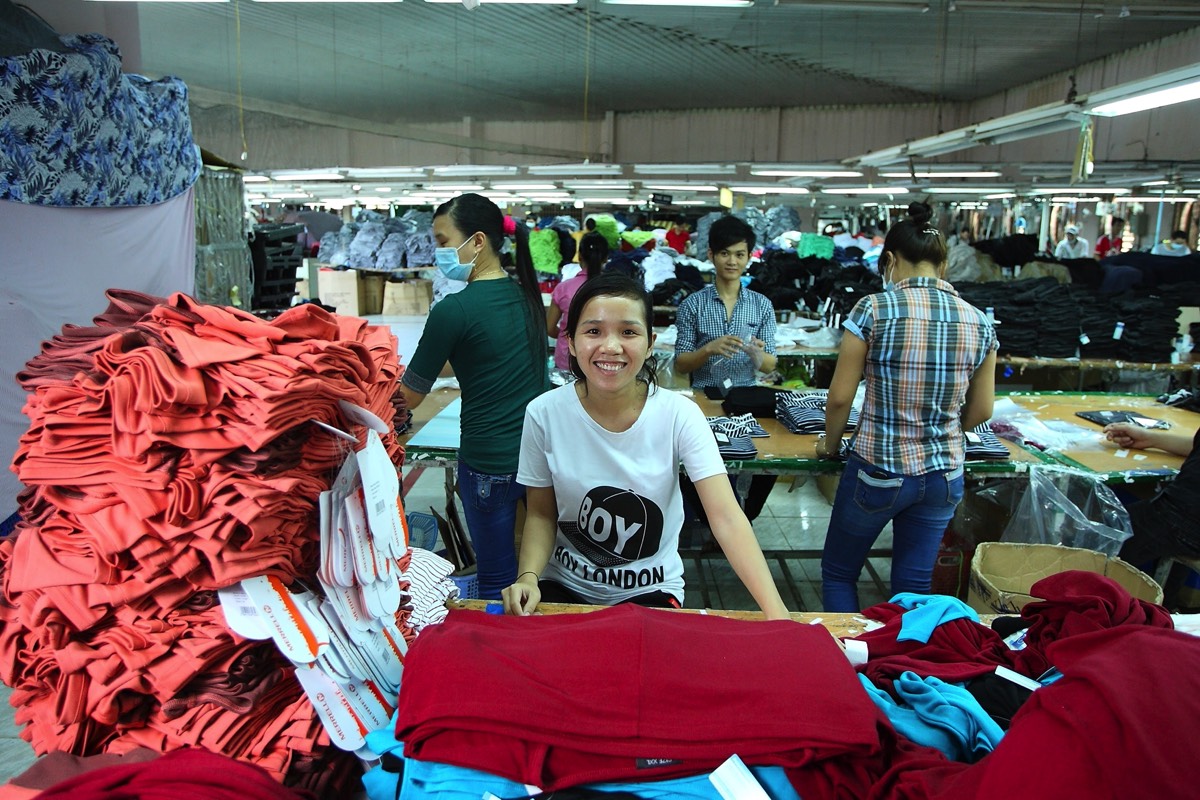 Thai Son source trims and accessories from Korea, China, Taiwan and locally. Working with medium-sized brands that have clear technical specifications and an experience design team is their goal.. With an excellent sourcing team, both locally and internationally, the company also sources screen printing, embroidery, sequins and embellishments – adding to the strength of Thai Son SP.
What makes Thai Son SP stand out among several other SME factories in Vietnam is the exuberance and pro-activeness of Thai Van Thanh, Director, Thai Son SP Sewing Factory, Vietnam– exuberance to add value to services. Chris adds "We offer services ranging from sourcing raw materials, sewing them together, doing quality control, packaging them, putting them into cartons and getting them to the nearest port." There are still many steps in the supply chain and Phuong Thai is very keen to add lot of value to all those steps. Her keenness to add lot of value to each of the steps in the supply chain is intended to make things easy for every customer thereby enabling to make the final FOB price competitive.
Thai Son SP, an SA8000 and BSCI certified firm, has already made a name for itself as the complete Vietnamese family owned business – and with their new endeavour to make garments for brands using expensive technology at an affordable price, there seems to be no stopping for Thai Son SP. The growth story continues…
If you are looking for clothing manufacturers in Vietnam, please send us your tech packs with order quantities so we can do some initial costing and see if Thai Son is a good fit for your target price.
#3 Dong Nai Industrial Garment Company (DONAMAY)
Dong Nai Industrial Garment Company (DONAMAY)
was established in 1987 in Bien Hoa city, Dong Nai province.
Their products are jackets, down jackets, sport wears, casual wears, casual pants and coats. But they mainly manufacture womens and mens jacket for customers in EU, Russia, Japan, Korea and Hong Kong market.
DONAMAY's factory has 11 lines; 500 sewing machines and other specialize machinery as fusing and sympatex with 400 employees working there. Its annual capacity is 300,000 pieces.
If you are looking for jacket clothing manufacturers in Vietnam, contact Dong Nai Industrial Garment Company through their website or
contact us
for faster communication.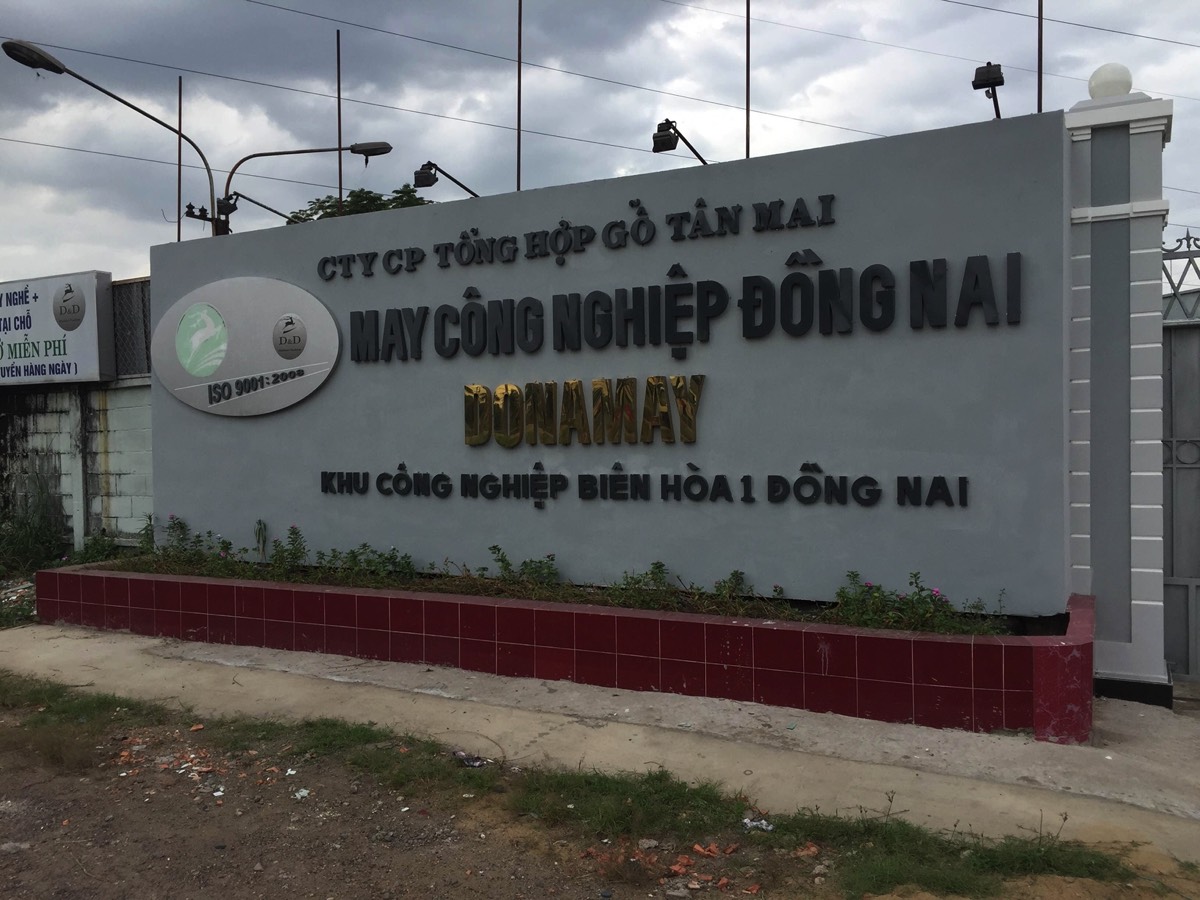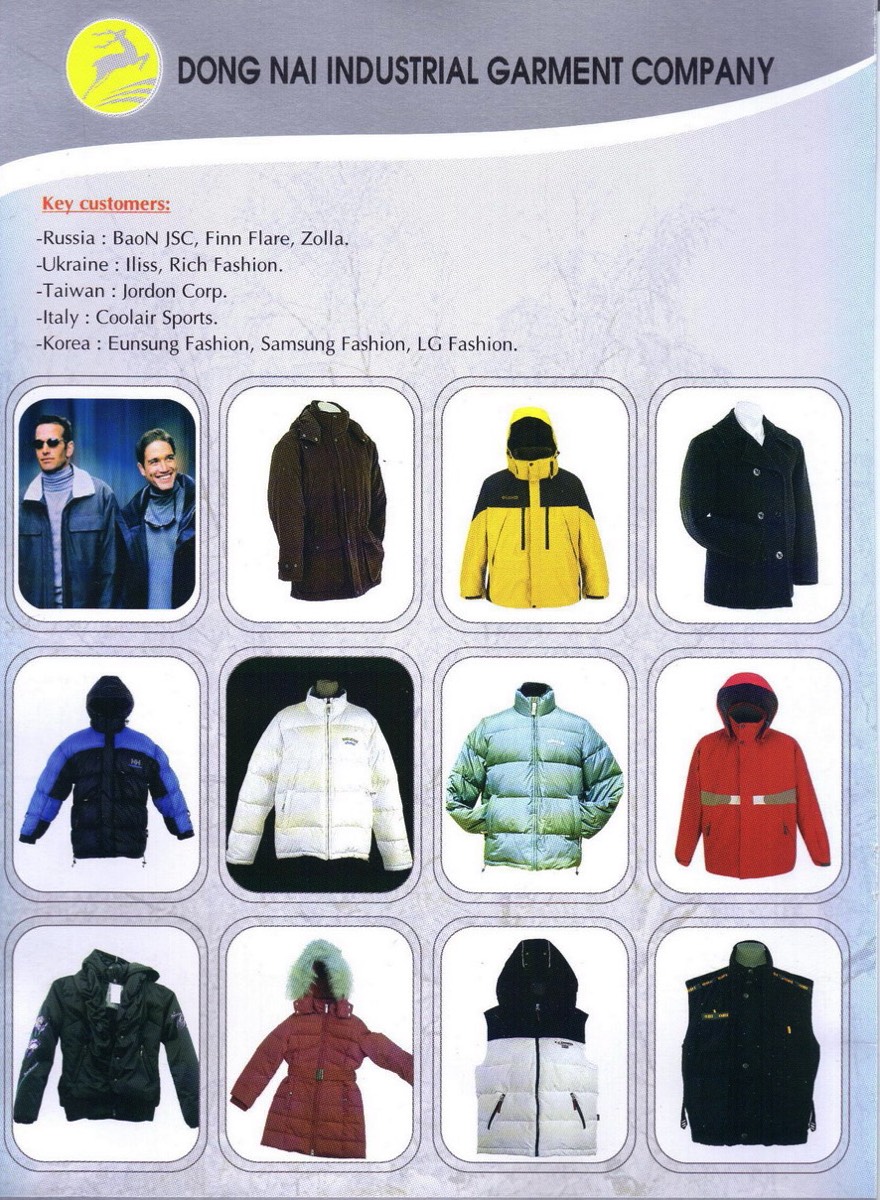 Read
—>
Learn
—>
Then
Contact
a
Factory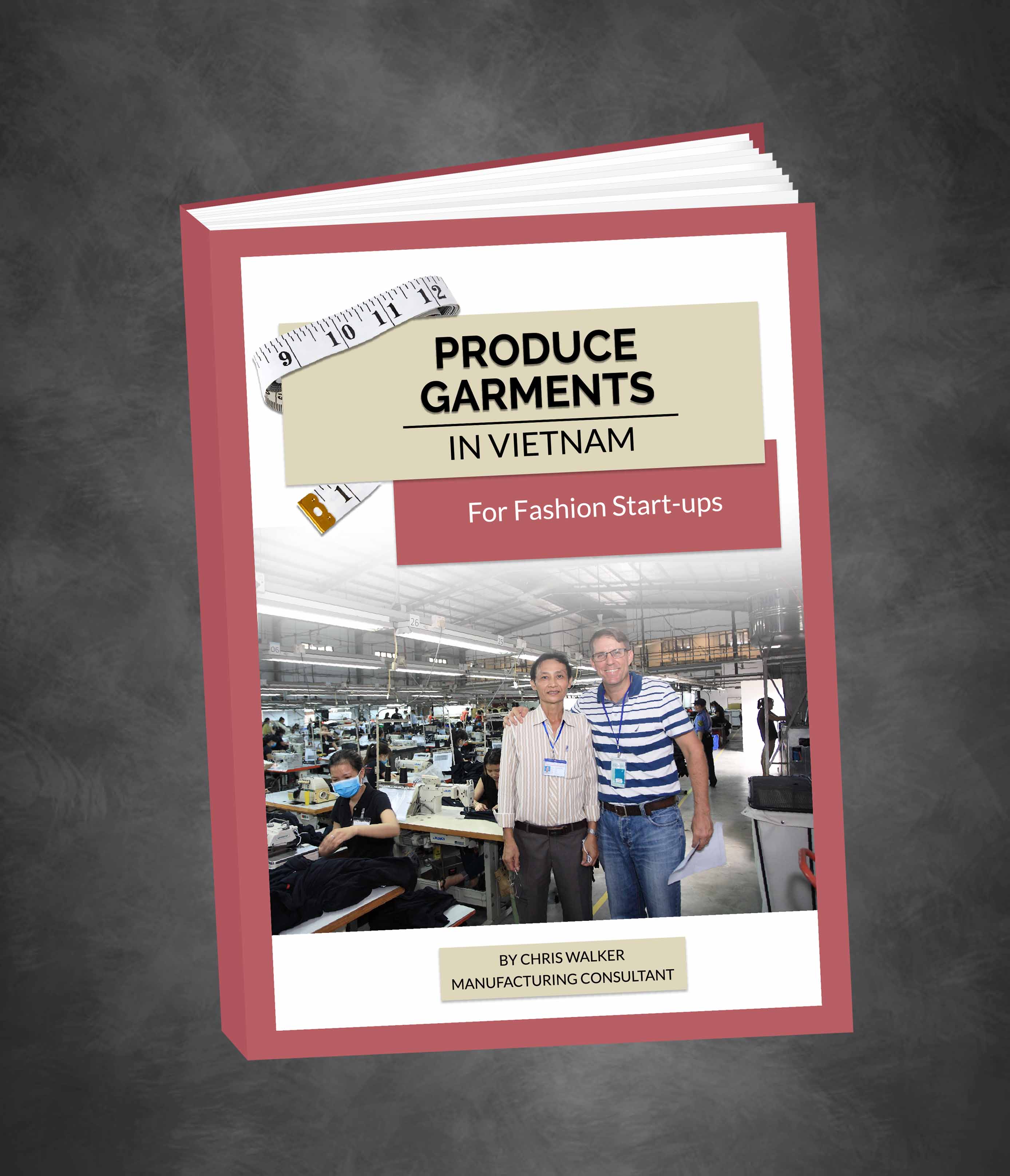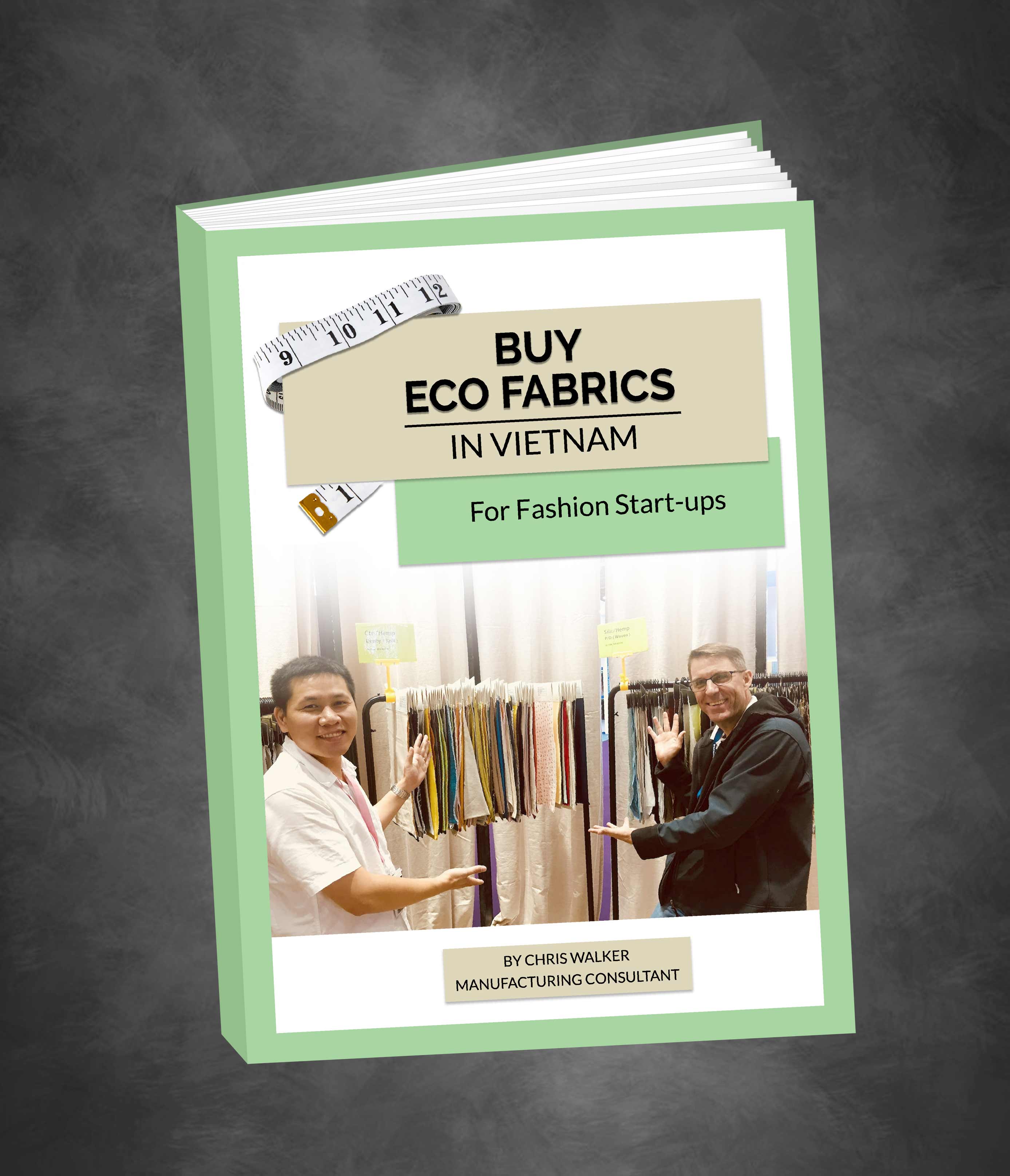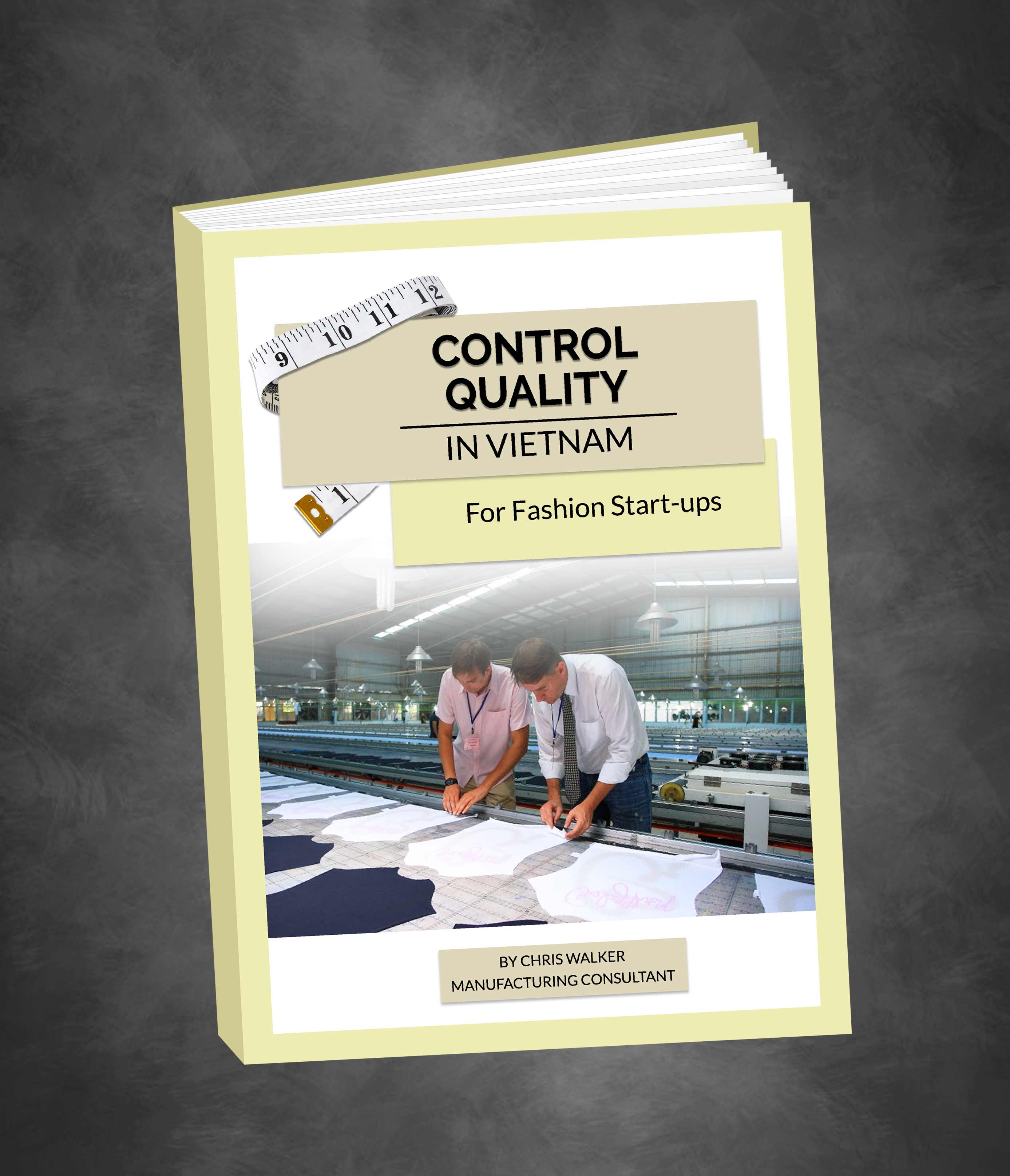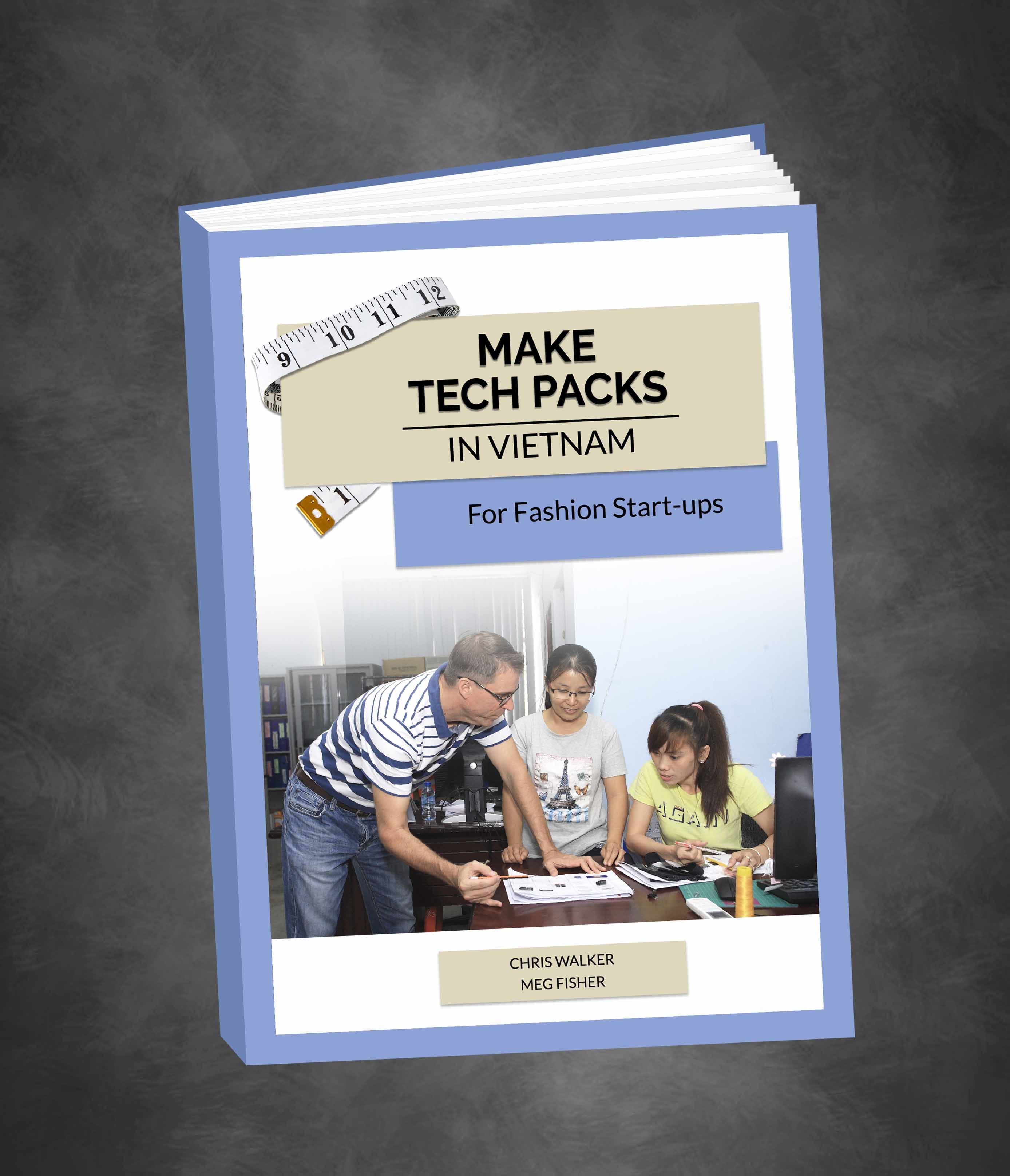 I wrote these books for you when I first started working in the Vietnam garment industry around 2008. I share basic knowledge and insider tips that I learned while cutting my teeth. If you are just starting out and need a jump start then I recommend you read my books before contacting factories.

For example, it is critical to know basic things like what is the difference between woven and knit fabric; what is different about viscose, rayon, tencel, modal and hemp; and what is the Acceptable Quality Level system?
#4 March 29 Textile Garment Joint Stock Company
March 29 Textile Garment Joint Stock Company (Hachiba)
is the manufacturer and exporter of apparel and towel products.
As a professional supplier with many decades of experience in garment industry, Hachiba has built up the good reputation in oversea and domestic markets with a wide range of products: casual pants, jackets, sports-wear, children-wear, shirts, towels. March 29 has
7 factories
with more than 2,500 workers. They produce 8 millions garments and 1,000 tons towels each year. Their main exporting markets are US, EU and Japan.
If you are looking for clothing manufacturers in the central of Vietnam, contact with Hachiba company. Their location is at 60 Me Nhu street, Da Nang city, Quang Nam province.
Hotline: 0511.3756 999
Email:
[email protected]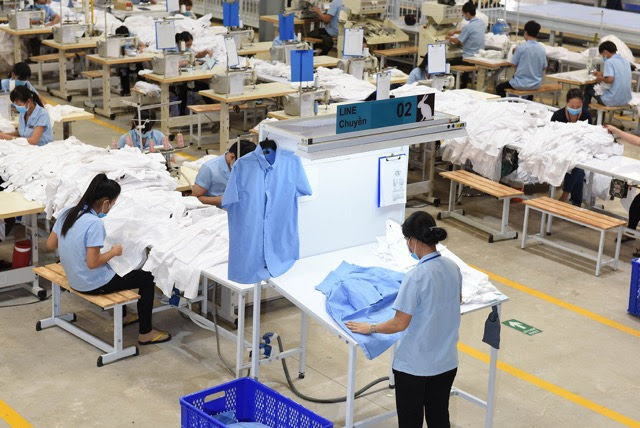 How I Work with My Clients
Our mission is to help you find factories fast and grow your business with clothing manufacturers in Vietnam. We don't get paid based on commissions. We get paid one service at a time and our rates are very reasonable. We aim to help you source your garment orders quickly and become your long term quality control service provider. We value a friendly and professional working style. Let's get started today with an introductory consultation.
Questions we will ask you:

What is your company name?
What is your website address?
What is your product?
What quantities do you typically order?
Do you have tech packs?
What quantity per style per color do you anticipate ordering?
How do you want to work with the factory?
Which of the following services interest you the most?
Services we offer

Factory Introductions
Getting Price Quote
Visiting Factories
Quality Control
Mechandising
Compliance Assessments
Consulting
Staff search
Workspace hosting
Do you have a business plan written?
How much is your initial investment capital?
Do you have spec sheets or tech pack made up for your product?
Do you have your preferred purchase order quantities listed?
Are you ready to contact factories to get price quotes?

The cheapest and fastest way we can help you is to recommend Chris's book called Guide to Producing Garments in Vietnam. Chris becomes a Vietnam sourcing expert and the book is full of insider knowledge, tips and referrals based on his 10+ years of experience working in the Vietnam garment industry. You can read the book at your own convenience and use it as a long term reference. You can opt to buy it either on Amazon, Kobo, iBooks or on buy it directly on our website for $US 9.99.

You can also brower these articles below about clothing manufacturers in Vietnam to get to know more about the process of producing garments in Vietnam.

Many people contact us about clothing manufacturers in Vietnam and they ask for Eco fabrics. The definition of Eco fabrics was a mystery for us and we were well aware of greenwashing so Chris decided to investigate himself. He started by attending the Intertextile trade show in Shanghai and met with as many Eco fabric suppliers as he could. He asked questions and started to make sense of the whole sustainability in textiles movement. Then he attended the Outdoor Retailer show in Denver, Colorado and met brands and fabric suppliers that market themselves as Eco. Upon his return to Vietnam where he lives and works as an apparel production advisor, he started identifying sources of Eco fabrics close to home.

If you are an established brand or a start up that needs to buy Eco fabrics and produce your Eco garments in Vietnam then this book will open doors for you. Chris refers you to sellers of Eco fabrics in Vietnam and showcase sewing factories that market themselves as Eco and walk the talk.

The first challenge was to define Eco fabrics. He started by figuring out what Eco fabrics are not. This book is intended to be a quick and easy read about Eco fabrics and not an academic deep dive into the subject. His focus on introducing you to people around the world and in Vietnam who value Eco friendly textile manufacturing. If you need mind numbing details, he also recommends some amazing blogs and books.
What kind of clothing can you produce in Vietnam?
As you read above, most of the leading apparel factories in Vietnam can produce almost any types of clothing & home textiles. The ecosystem runs deep, and also covers more advanced fabrics and components.

A few examples follow below:

T-Shirts
Knitwear
Children's Clothing
Baby Clothing
Home Textiles
Furniture Textiles
Technical Fabrics
Components

They specialize in various apparel. In addition, they also offer services like fabric & trim sourcing, garment development, garment sourcing and production, quality control, packing, logistics, and shipping.


"I thought Vietnam was the next rising star! Minimum wage in Vietnam is $US 170/month. China's minimum wage is $US 325 / month. How come the Vietnam price is 1.5x greater than my China price?"

This is the question our clients ask us about clothing manufacturers in Vietnam a lot. Our clients get their first costing from Vietnamese factories and they are surprised. There are three reasons: supply and demand, production experience and fabric cost.

New manufacturers are set up monthly. The supply and demand imbalance means that Vietnamese factories are not motivated to offer high quality at low prices. Why should they go the extra mile to offer a price cheaper than China when they have enough customers willing to pay their price?

The second reason your initial Vietnam price will be higher than your China price is that Vietnamese clothing factories are not as experienced as Chinese factories. They are not as experienced in the production processes or costing. Many factories in Vietnam started off as state owned enterprises and operate very conservatively. The motivation, discipline and training to maximize efficiency is not part of the legacy communist management systems. The same is true for China but the Chinese are 30 years ahead of Vietnam in their evolution away from communists' management style.

The final reason that the initial Vietnam price you get will be higher than your China price is the higher cost of fabric. 70% of the garments produced in Vietnam are using fabric produced in China, Taiwan and Korea. When Chinese buy fabric from Chinese partners, they get the fabric super cheap compared to the price Vietnam can buy. The price difference gets even bigger when a clothing manufacturer in Vietnam buys small quantities through wholesalers. Then there is the added transportation cost to get the fabric from China to Vietnam. If imported fabric is not re-exported as a sewn garment within 280 days then 10% duty must be paid to the Vietnamese government. Finally, there is the hidden cost of handling defective fabric. If fabric from China is received and 20% defective, who pays for the cost of getting replacement fabric? Fabric sourcing is Vietnam's Achilles' heel.

We give our clients the following advice. If you have a supplier in China that is delivering then focus your energy on building that relationship and innovating together with them before investing time and money searching in a new country like Vietnam. It's not realistic to just fly down to Vietnam, meet some new factories and place orders. Vietnam has its language and cultural barriers that take time to adjust to as it takes time to adjust to in any foreign country.

All things being said, there are opportunities in Vietnam and clothing manufacturers in Vietnam are improving every day. If you are dead set on sourcing production in Vietnam then we can introduce you to many factories and you can work with them directly to begin the courtship, start the discovery journey. One thing you can count on is good food, nice weather, friendly people and easy transportation.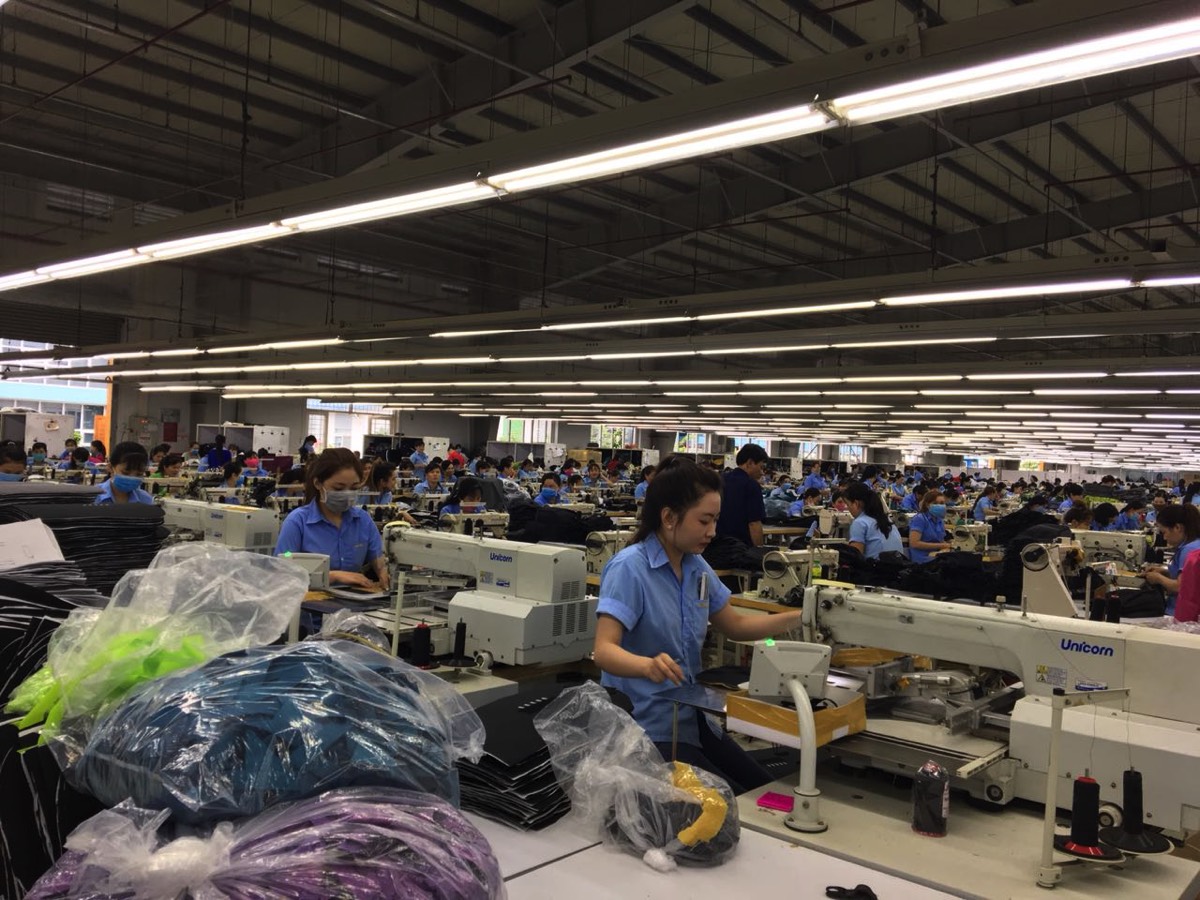 The minimum salaries have been promised to increase nearly $7-9 per month according to the proposed document by Vietnam's National Wage Council. In 2018, the increase was 6.5 percent, while in 2017 minimum wage was hiked by 7.3 percent.

Initially, the Vietnam General Confederation of Labor (VGCL) proposed an increase of 6.1%, while the Vietnam Chamber of Commerce & Industry countered with 5.1%. After discussions with the National Wage Council, the key body that is pushing the increase of minimum salaries, all parties agreed on 5.3 percent. The proposal will be submitted to the government. The proposal is set to be signed off by Prime Minister Nguyen Xuan Phuc in November and will be implemented in January. All four minimum wage regions in Vietnam will have their minimum wage levels increased.

Depending on the area, the minimum salaries will increase:

Region 1: from $171 to $180
Region 2: from $152 to $159
Region 3: from $133 to $140
Region 4: from $118 to $125

The range is VND 4.6 - 6.5 million per month. The lower end is in the country side and the upper end is in big cities like Hanoi and Ho Chi Minh City.

Are you working with clothing manufacturers in Vietnam? If yes, how does this minimum wage increase in Vietnam affect you?

We would argue that your business won't be affected by the "increase". Why? Because most clothing manufacturers in Vietnam are not paying their workers the minimum wage. The experienced and skillful workers are paid much higher. There are so many new sewing factories opening every month in Vietnam that the workers have options and they will chase a higher wage. So factories will have their own strategy to keep the quality workers. If you are manufacturing in Vietnam then you should keep notice about we call the "market wage" not the minimum wage.

The market wage is between $200 to $300 for an entry level manufacturing job. Experienced workers are commanding monthly wages from $300 to $800 per month. These are the numbers you should use in your business planning. Need more help then contact us, sourcing experts in Vietnam.


First thing to prepare when garment sourcing in Vietnam is Tech Packs
What is a tech pack?

When people come to ask us about introducing them to apparel factories in Vietnam, we often ask them "Do you have tech packs?" A tech pack can go by many different names, such as technical specification, specification pack, spec pack, BOM (bill of materials) or GWS (garment work sheet). Tech packs are also known as spec sheets or technical documents. Essentially it is a document referred to by you or your garment technician and the factory or person making your patterns and manufacturing the clothes.

Why do you need a tech pack or spec sheet?

• It communicates all the details of your design.
• It clarifies what is included in the price.
• It protects both sides from misunderstandings.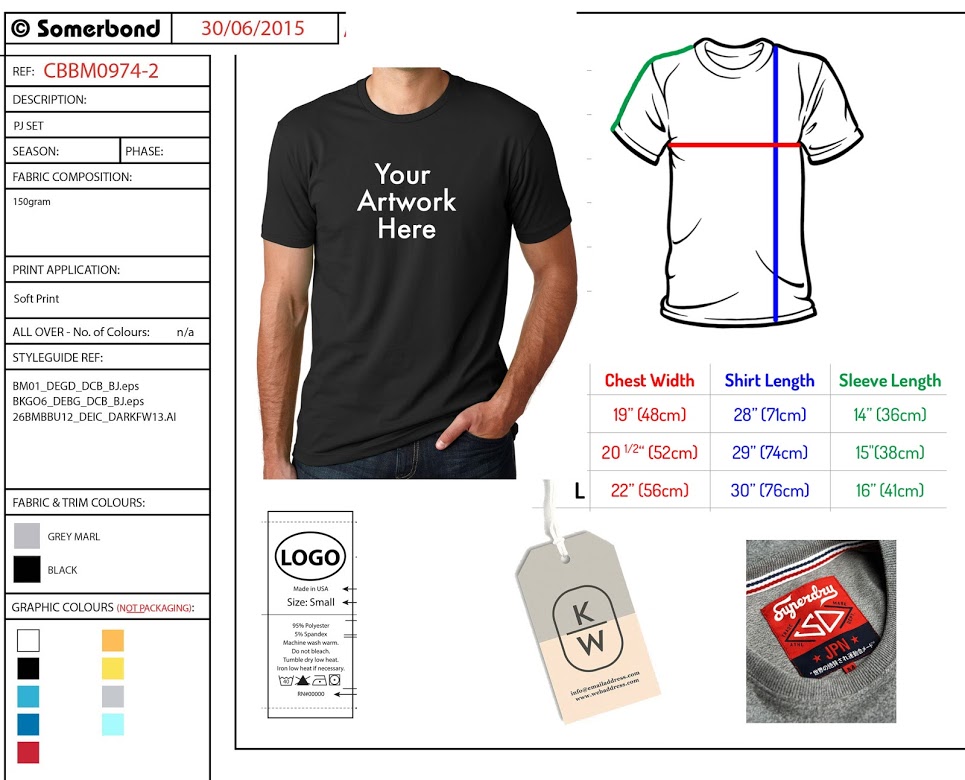 A tech pack is the starting point for getting your garment manufactured. Most of Vietnamese textiles generally don't develop their own ODM products. In other words, they don't have a glossy catalog with nice looking designs for you to choose from.
They expect you to create patterns, size table and material specification.
You can also send a reference sample. But, treat a reference sample as a compliment the your Techpack, not a replacement for it. Techpacks provides all of the key information that will determine things like the cost of the garment, what fabrics and components will need to be sourced and how long it will take to make. This is beneficial because the factories will often quote a better price when competing against others and also because it means that several people are out looking for the fabrics and trims you require, so you have a better chance of getting exactly what you want at the best price.
Moreover, clothing factories in Vietnam like to work with customers who know exactly what they want and can communicate it clearly one time so that the factory's team can get it right the first time. They don't have to guess, make a sample, find out that their guess was wrong and then make another sample which can cause losing time and money. A well done tech pack shows us that the customer knows what they want and gives us confidence that there will not be any significant changes. Changes mean more time and more money; aka loss.
When a new customer comes to us and does not know what a tech pack is then we know their garment professional level. We know that we will have to teach, train and make many counter samples which will cost us time and money that the customer doesn't want to pay for. This is why we always ask, "do you know what a garment tech pack or spec sheet is?"
If you don't know and want to learn then please check out this resource:
apparel tech pack basics
or google "tech pack design services" and you will find many helpful web pages.
Contact us if you need any help with tech packs! I have written several articles about the Vietnam apparel industry and about all the certified clothing manufacturers that I like. I built this database of clothing manufacturers in Vietnam to illustrate my network. I have been working in the Vietnam Garment Industry since 2008. My expertise is advising fashion start-ups. I also introduce established brands to factories making shoes, socks, bags, hats etc. Vietnam is small and my network of factories is wide. Let's talk about growing your business by manufacturing in Vietnam. This page introduces you to the best clothing manufacturers in my network in Vietnam. I offer services like factory introductions, factory visits and quality control. Contact me to have access to my list of clothing manufacturers in Vietnam.
Looking for reliable clothing manufacturers in Vietnam? Then keep reading.
My name is Chris Walker. I am an American living in Ho Chi Minh. I've been working in the Vietnamese manufacturing industry since 2008. I can introduce you to MUK Ltd. ladies clothing manufacturer in Vietnam.
I work with a team of native Vietnamese speakers who have experience in the sourcing industry in Vietnam. We created this website to tell you about our ability to source clothing manufacturers in Vietnam for you. We explain what you must know about producing or importing clothing from Vietnam, including product categories, prices, MOQ requirements and payment terms.
We know over 100 clothing manufacturers in Vietnam that can produce
your product.
In this guide, we will introduce you to some leading apparel factories in Vietnam. In addition, you will get an overview of sourcing procedure so that you can source or import your products from clothing manufacturers in Vietnam successfully.
Please give me details about your background and manufacturing objectives.

1. Which styles do you want to manufacture first?
2. Do you have tech packs?
3. Do you have any special factory requirements?
4. Have you produced before? If yes, then in what country?
5. What quantity per style per color do you order?
6. Does your company have a website?
7. Do you want to work with an agent or directly with the factory?
8. Do you plan to visit Vietnam?