Guide to Kitchenware Factories in Vietnam
Hi, my name is Chris, I am an American living in Ho Chi Minh City. I've been working in the Vietnamese manufacturing industry since 2008. I work with a team of Vietnam sourcing experts that find any factories in Vietnam for customers everyday. In the last year we've seen a growing number of Startups and SME's, primarily in the US, importing cookware, kitchenware and other food contact materials. We write this guide to introduce you to factories and prepare you to work directly with them.

Are you looking for kitchenware factories in Vietnam?
Are you an established brand or start up?
Do you have a kitchenware product you'd like to produce in Vietnam?

We'd like to hear your story and help you research before jumping on the next flight to Ho Chi Minh City or Ha Noi.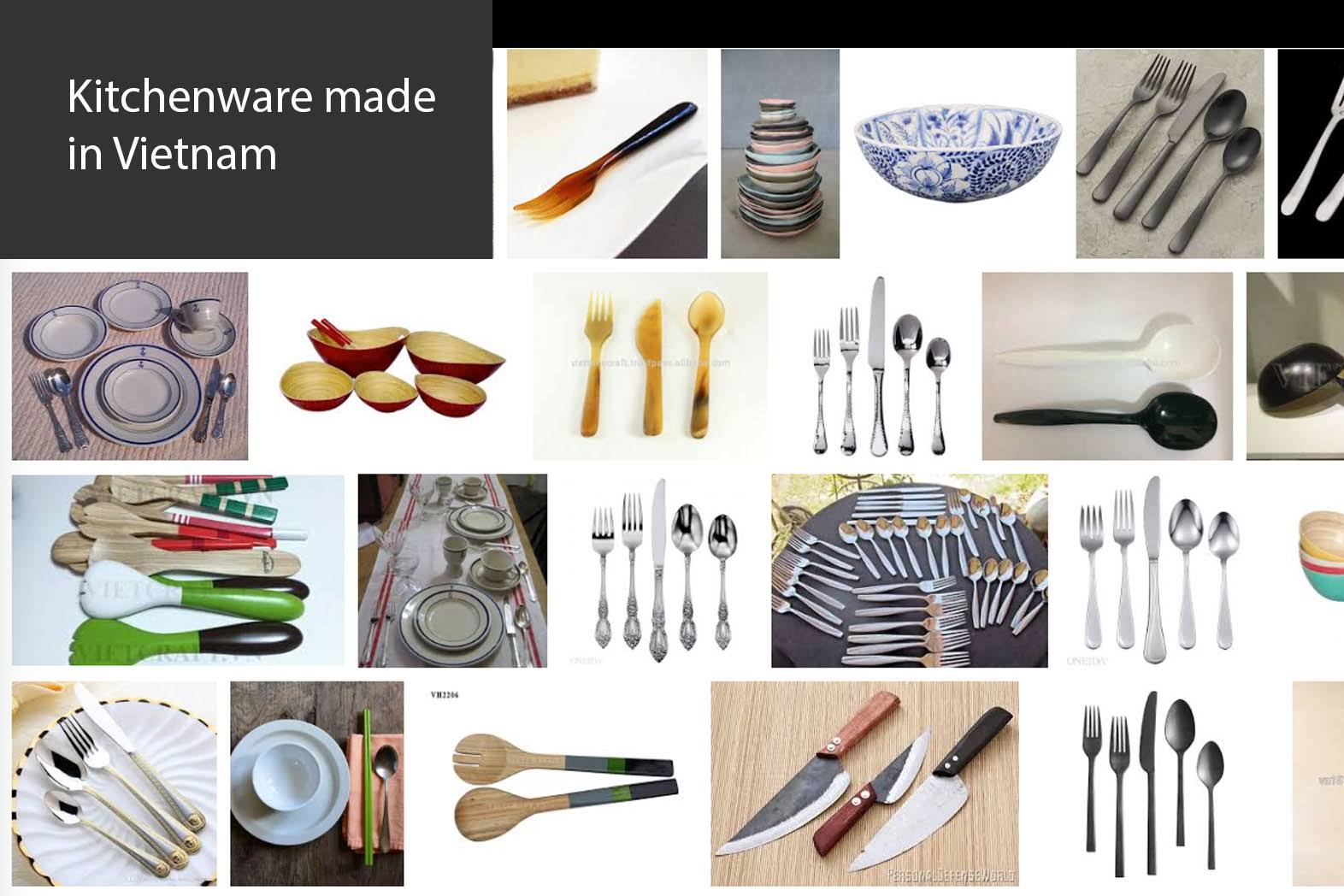 Where are the kitchenware factories in Vietnam? Can they meet International Standards?
Kitchenware factories in Vietnam are plentiful and have state of the art facilities. Pan-fryers, skillets, woks, stock pots, sauce pans, and pressure cookers can now easily be manufactured in Vietnam. This is due to two reasons, the development of local factories now able to match international standards for kitchenware and the development of international groups, mainly Korean, who have set up factories in Vietnam.

Like most industries, many factories are moving from China to Vietnam due to attractive labor costs, friendly work environment, improved infrastructure and Vietnamese know-how. Because of this, our sourcing team has found the best kitchenware factories in Vietnam; we will be happy to introduce you to them.
Our favorite kitchenware factories in Vietnam can be found near Hanoi, the political capital of Vietnam. Other kitchenware factories in Vietnam that we recommend are in the economical capital of Vietnam, Ho Chi Minh City. These factories are able to produce Aluminum kitchenware, forged aluminum kitchenware, and casted aluminum kitchenware. The kitchenware factory in Hanoi is called TYS and belongs to a Korean group. The factory in HCMC is called Jong and is based in Binh Duong. Both factories are able to apply sticky surfaces made with Teflon, Greblon, Quantum or Quantinium.

All of the products are strictly controlled with 100% testing to ensure that the finished products meet all the standards and requirements from customers.
Kitchenware factories in Vietnam are fully vertical. They buy raw materials like aluminum, stainless steel and plastics to transform them into kitchenware according to your design. Their production facilities have die-casting machines up to 800T, stamping Machines from 25T to 5000T and polishing machines. Their 2D and 3D design and construction departments provide precise and realistic technical spec files for buyers with detailed intricate designs.

These kitchenware factories in Vietnam have in house laboratories able to test Aluminum content, pre-treatment, oven temperature, cross hatch, anti-adhesion, hardness, abrasion proof, salt mist, thickness gauge and adhesion. These factories know and understand western standards for kitchenware such as EC 1935/2004 for food contact materials and EN 1672-2 for food processing machinery. They also have international certifications and audits like ISO 9001, ISO 14001, SA 8000, BSCI, WRAP.

Strength and advantages of kitchenware factories in Vietnam are their suitable cost and strategic manufacturing location. Factories are at reasonable distances of deep sea ports to reduce transportation costs. Concerning import taxes, Vietnam offers a lower import-tax rate to EU than China. These In-house factories allow an efficient reduction and follow up of costs to give best process. Their experienced engineering, developing and QC teams will provide you the best product with latest innovation at a cheap price on time. At least, that is the goal.

Many people contact us about eco friendly bags manufacturers in Vietnam and they ask for Eco fabrics. The definition of Eco fabrics was a mystery for us and we were well aware of greenwashing so Chris decided to investigate himself. He started by attending the Intertextile trade show in Shanghai and met with as many Eco fabric suppliers as he could. He asked questions and started to make sense of the whole sustainability in textiles movement. Then he attended the Outdoor Retailer show in Denver, Colorado and met brands and fabric suppliers that market themselves as Eco. Upon his return to Vietnam where he lives and works as an apparel production advisor, he started identifying sources of Eco fabrics close to home.

If you are an established brand or a start up that needs to buy Eco fabrics and produce your Eco garments in Vietnam then this book will open doors for you. Chris refers you to sellers of Eco fabrics in Vietnam and showcase sewing factories that market themselves as Eco and walk the talk.

The first challenge was to define Eco fabrics. He started by figuring out what Eco fabrics are not. This book is intended to be a quick and easy read about Eco fabrics and not an academic deep dive into the subject. His focus on introducing you to people around the world and in Vietnam who value Eco friendly textile manufacturing. If you need mind numbing details, he also recommends some amazing blogs and books.
Chris has attended multiple garment trade shows around the world where he had met fashion designers who want to start their own brands. He has also answered hundreds of emails from entrepreneurs investigating apparel manufacturing in Vietnam. He's connected online with sourcing professionals eager to find reliable sewing factories in Vietnam. They all face language barriers, cultural barriers and high minimum order quantities. In some cases they lack a basic understanding of what factories need in order to quote a price. He wrote this book to address all these issues and share all his insider tips to guide you as you bring your fashion dream to life, producing in Vietnam.
Should you brand an existing factory design or develop a new product?
Our clients usually look for kitchenware factories in Vietnam to either import cookware and kitchen products or produce their own brand. The most popular option is to brand an existing factory design (ODM), rather than developing a new product from scratch (OEM). It can be the fact that OEM (custom designed) product development requires considerably more resources, than branding an existing product. While a factory design is not equal to an off shelf product, it does indeed save plenty of time to utilize a ready made product specification.
Product customization also results in increased tooling costs, the largest of which tend to be the cost of the injection mold/s. In addition, the production time of the mold itself, especially for metal products, can easily take up to two months. Unless you really need a custom designed product, we'd advise you to go ODM instead. It can be hard to go from a design drawing to finished product. If you need someone that knows kitchenware factories in Vietnam to help you manage the entire process – from creating a specification, to sampling and quality control,
contact us
!

Hi, I am your go-to guy if you want to get things done in Vietnam. I prepare you to work with factories and introduce you to them. May I take you to kitchenware factories in Vietnam?
Chris Walker
Overseas Apparel Manufacturing Expert
Ho Chi Minh City, Vietnam
Author and Consultant
HAGL Thảo Điên Bldg
37 Nguyễn Văn Hưởng
Thảo Điền, Quận 1
Hồ Chí Minh 700000
Vietnam
Please contact me by filling out my contact form. I ask you questions that will help me help you effectively.
Fill in contact form.