Leather Prototype Workshop in Saigon
Do you have an idea and a real design but you do not know where to get started with a prototype and finally, production?

You may feel frustrated about the time that you must wait until you see the first physical interpretation of what we have in mind. Getting a physical prototype with which you can easily work, write on and amend is highly appreciated by the creative team of a particular project. For some industries it might be difficult to find an inexpensive material with similar aspect and behaviour to the material that will be finally used for making the product. Prototype making saves time and money and favours the development of positive and productive experiences between designers and manufacturers.

Our leather prototype workshop in Ho Chi Minh is here to help your project succeed!

We have a team skilled leather professionals can help design and improve your product. Whether you have an idea and we need to work from scratch or if you already have a product that needs improvement, don't hesitate to contact us (details below).

Our leather prototyping and leather production method is clear and simple; we discuss the product and price, make a design and produce a sample that fits your requirements. Generally, for this activity we are provided with the technical data sheet requirements with textiles, accessories, covers and other details.
After the final sample, the leather, lining and filler phase follows through the automated cutting and/or with the use of column shearing machines.
We produce all sorts of leather goods starting from small amounts to large scale orders. Our clients benefit from our other production work and leather buying. Wether you want to start small or need a bigger production, we are here for you!
Contact us for small or large scale orders by filling this
form
.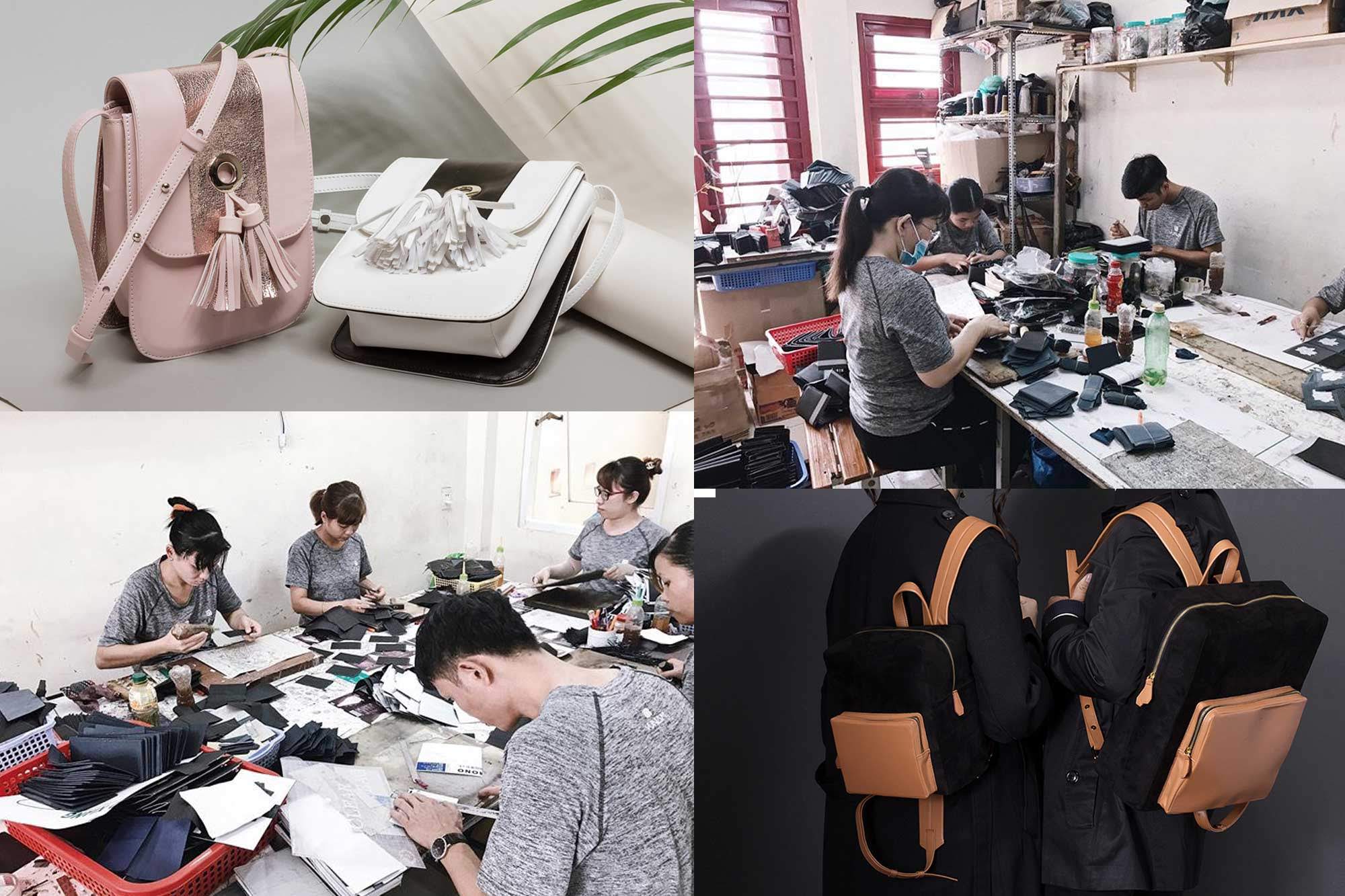 Hi, I am your go-to guy if you want to get things done in Vietnam. I prepare you to work with factories and introduce you to them. May I take you to a leather prototyping workshop?
Chris Walker
Overseas Apparel Manufacturing Expert
Ho Chi Minh City, Vietnam
Author and Consultant
"I am very satisfied with the numerous chats I've had with Chris. He's been especially helpful and a positive element into my project. I plan to continue to work with him when I finish my prototype, probably in the new year."
HAGL Thảo Điên Bldg
37 Nguyễn Văn Hưởng
Thảo Điền, Quận 1
Hồ Chí Minh 700000
Vietnam
Please contact me by filling out my contact form. I ask you questions that will help me help you effectively.
Fill in contact form.