Hi, my name is Chris and I built this webpage. I have been working in the Vietnam Garment Industry since 2008. My expertise is advising fashion start-ups. I also introduce established brands to factories making shoes, socks, bags, hats etc. Vietnam is small and my network of factories is wide. Let's talk about growing your business by manufacturing in Vietnam.
This page is about sock manufacturing in Vietnam. More and more sock factories are opening up in Vietnam.
I offer services like factory introductions, factory visits and quality control.
Contact me to find out who the best sock manufacturers are in Vietnam.
I find the right factories fast for you in Vietnam.
Socks manufacturing is not a high-tech industry, but the whole socks manufacturing process does involve many steps, and the coordination between these steps makes the whole process time-consuming. 10 years ago there was very little sock manufacturing going on in Vietnam not to mention the price was higher than China. Now the Vietnamese are getting smarter and have opened up local sock factories. In the sock production end, socks manufacturing factories have to consider lots of things such as: Yarn choice, yarn color accuracy, knitting machine needles, Sock sizes, weight, production lead time, sock quality inspection, sock packaging and private labeling, Import tax and VAT, international delivery are services I can help you with.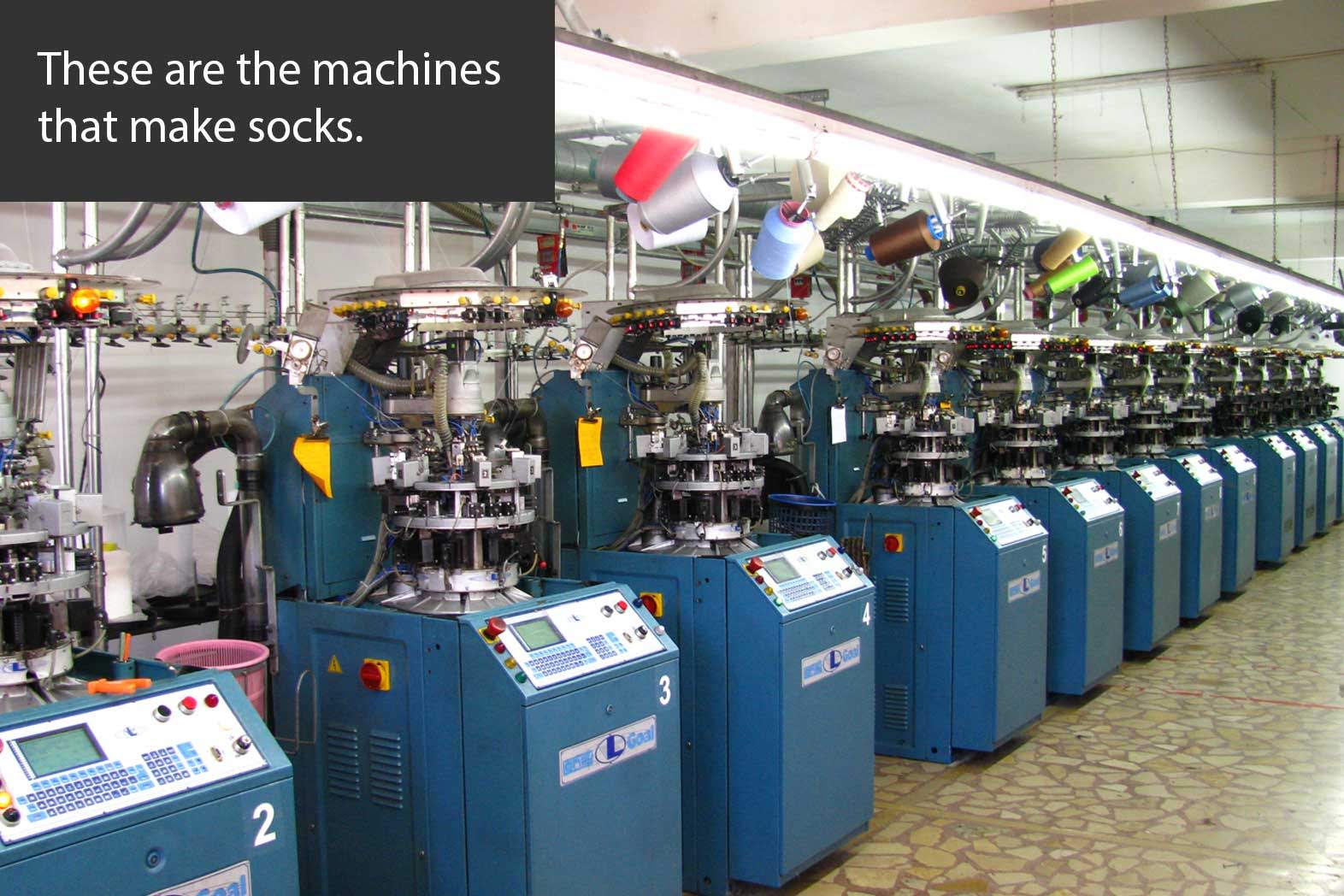 1. Pattern coding

You provide sock companies in Vietnam the sock designs, they will need a professional coding team who are familiar with sock pattern and machine mechanism to transfer your vector designs into bitmap designs and then codes that the knitting machines can read. Why do they have to do this extra step? Because sock knitting machine are not that intelligent to read the designs directly. Every pixel of the bitmap design means a thread with the specific color will be knitted through.

2. Yarn preparation
Make sure you confirm the 2 import things about yarns with sock companies in Vietnam: composition and colors.

Generally, you only need to know 6 kinds of yarns, since 95% of the socks are manufactured using these materials.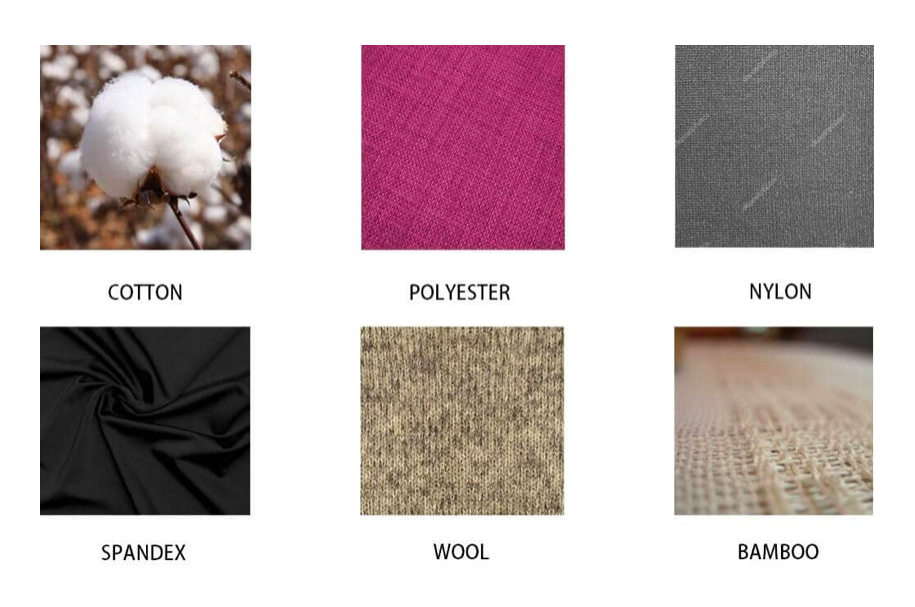 Color accuracy is one of the most important things in custom socks manufacturing. To ensure the socks are of the same color as designed, we suggest our clients to use Pantone TCX colors reference. There are 3 ways that you can find pantone tcx colors for your design:

Buy a pantone cotton passport (FHIC200).
Use Pantone color manager (free if you purchase a pantone color passport).
Match pantone tcx colors using online free official tools.
Get Started Sourcing in Vietnam
Send me a quick note about your needs and I will reply back with a suggested action plan.
3. Knitting socks

Using programmed codes in step 1, multitude of needles then knit the various threads into a series of interlocking loops. Computerized sock knitting machines work at high speeds and can easily be programmed to produce a wide variety of socks. 1st inline-inspection is implemented here to avoid mistakes like length, trimming, interlocking etc.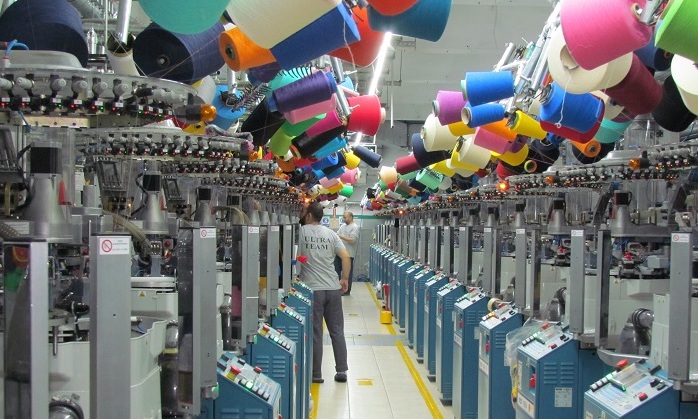 4. Linking/Sewing socks

Knitting makes a cylinder tube, thus we need to the sewing process in order to link the seperated toe parts together. This is usually done by machine, which is quick. Sometimes this process is also done by manual work, which costs a lot of time. Since the socks are sewed one by one, our skilled workers can easily find defective socks and clear them away from the majority, which is the 2nd inline-inspection.

6. Pairing & Labelling socks

This is the final inspection step to make sure there is no deflection on the socks. The left and right socks are paired together and then passed on to be private labelled. You can choose hangtags or bands to label your socks.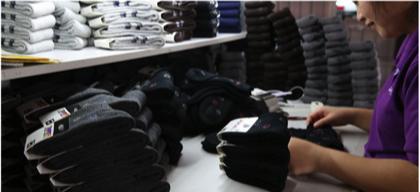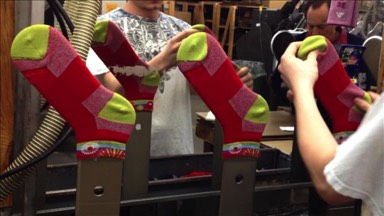 5. Boarding

The boarding process is actually implemented to keep the socks in good shape, so that they can easily be paired and packed. One more thing to note here is that sock companies in Vietnam keep the socks clean and soft by experiencing steams under a fixed pressure and temperature in the boarding step. After boarding, the socks will naturally dried.
Are you a fashion start-up?
If yes, then I recommend my books which I wrote for you. I prepare you to work with Vietnamese sewing factories based on 10+ years experience working in the Vietnam garment industry. They are available as print, ebook and audio books. Click on the images to preview the contents. They are $9.99 each.
We introduce you to some responsible sock companies in Vietnam
Many customers came to us and told us the truth that they could easily find sock companies in Vietnam on Alibaba or on Google search, but here are the things they had to encounter:

When they spent several days communicating with the suppliers but there was low chance for them to get a reply from the factory. Try it yourself and you will know the pain.

Most sales don't know to "follow-up" with your order status.

50% don't write in good English and 90% of them don't speak in fluent English.

They only answer what you are asking but don't offer advice like shipping, labeling, etc.

We have good sock companies in Vietnam in our database as we visited their factories and we have been working with them for years. We make sure they are active in responding to your order, speak English well and have certifications that meet your demands.
HAGL Thảo Điên Bldg
37 Nguyễn Văn Hưởng
Thảo Điền, Quận 1
Hồ Chí Minh 700000
Vietnam
Factory Introductions
Factory Visits
Factory Audits
Consulting
Quality Control
Staff Hiring
Office Hosting
LET'S CONNECT ON SOCIAL MEDIA