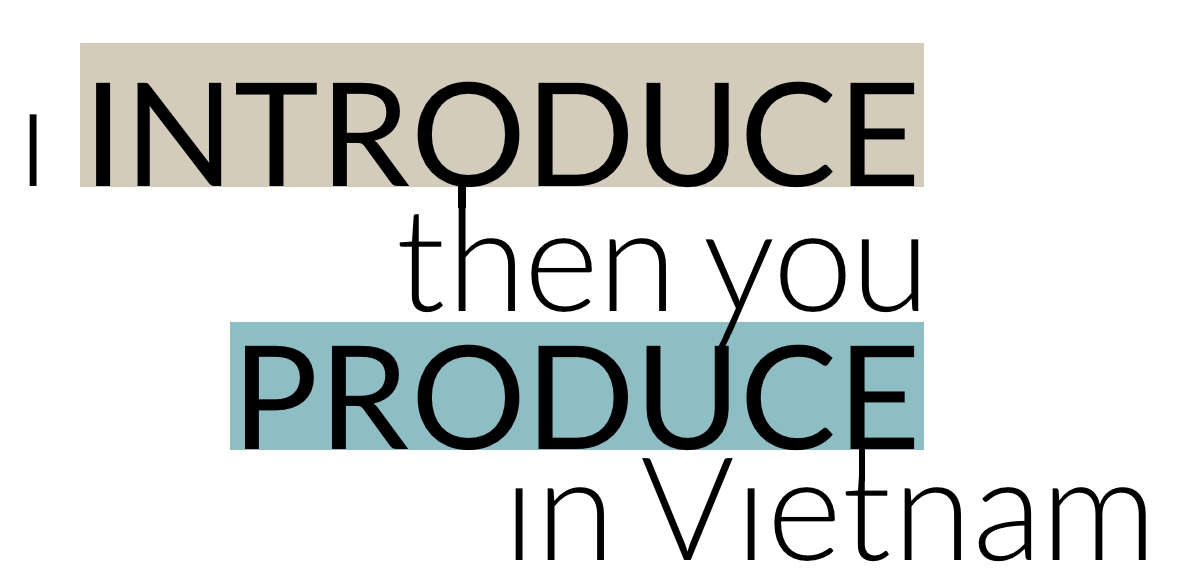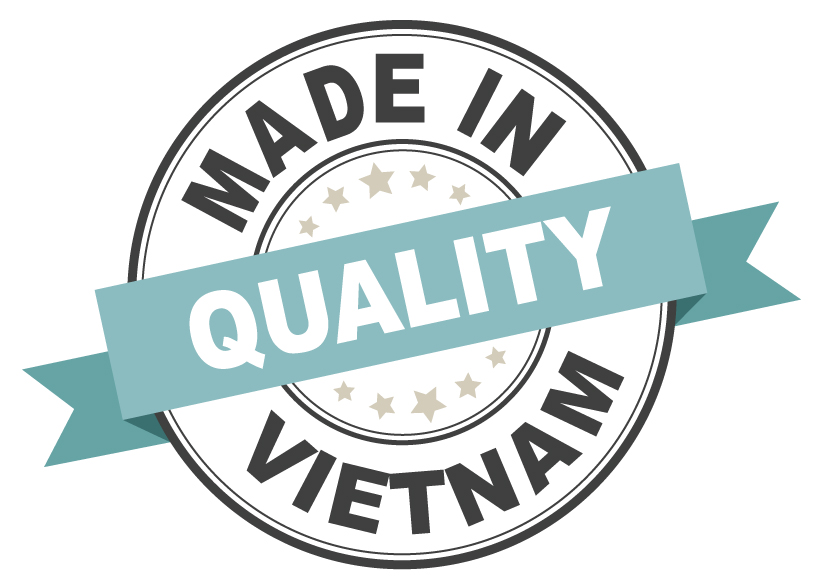 How Can We Work Together in Vietnam?
Allow me to introduce you to Hồng. She is a Silk scarf factory expert in Vietnam

Hi, my name is Chris and I built this webpage. I have been working in the Vietnam Garment Industry since 2008. My expertise is advising fashion start-ups. On this page I'd like to introduce you to Hồng and talk about the silk accessories industry in Vietnam.

Hồng is in the middle on the left of this picture. She is a silk scarf factory expert. She took me to visit her partner factories in Thái Bình province where silk is made using traditional technologies. Hồng is also experienced with modern commercial silk factories in Vietnam.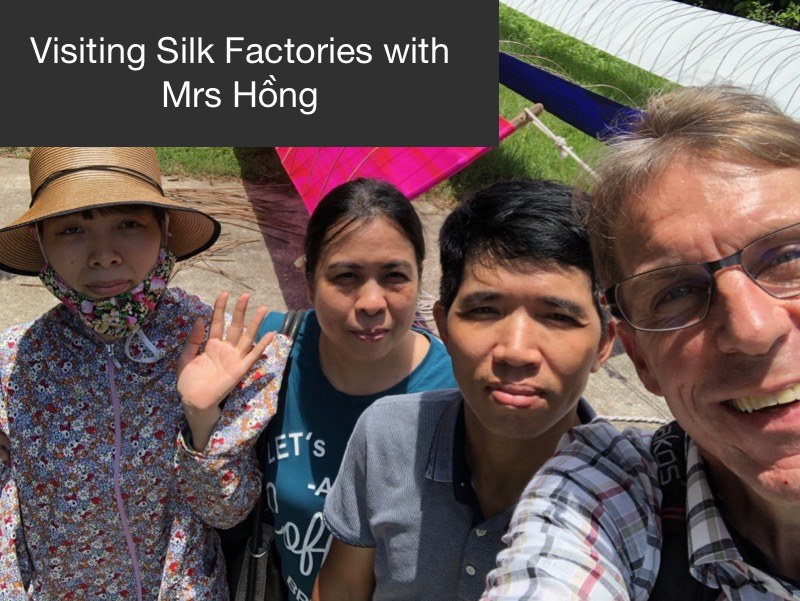 Hồng has 10+ years experience producing silk scarves in Hà Nội, Thái Bình and Hà Nam. In her early 20s she worked in Russian suiting factories where she learned about making patterns, sourcing trims and sewing apparel. Upon her return to Vietnam she studied trade law and worked in various government offices to assist import/export companies when Vietnam joined the WTO. She developed government sponsored small and medium enterprise programs and helped found the Vietcraft Exporter Association. Finally she started her own company called GLinks that produces hand painted silk scarves and shawls. She is a silk scarf factory expert in Vietnam.

The adjacent picture is the owner of one silk scarf factory Hồng co-operates with.

Hồng does not own a factory. She has developed relationships with many artisan groups that specialize in different scarf materials making a variety of items like silk scarves, silk shawls, silk sleeping bags and silk pillow cases. She has a merchandising team to follow production and a logistics team to manage exporting. Her company sells its own designs and she can produce your designs. Hồng is an expert in making silk scarves in Vietnam with an export license and the relationships needed to work with local silk farmers.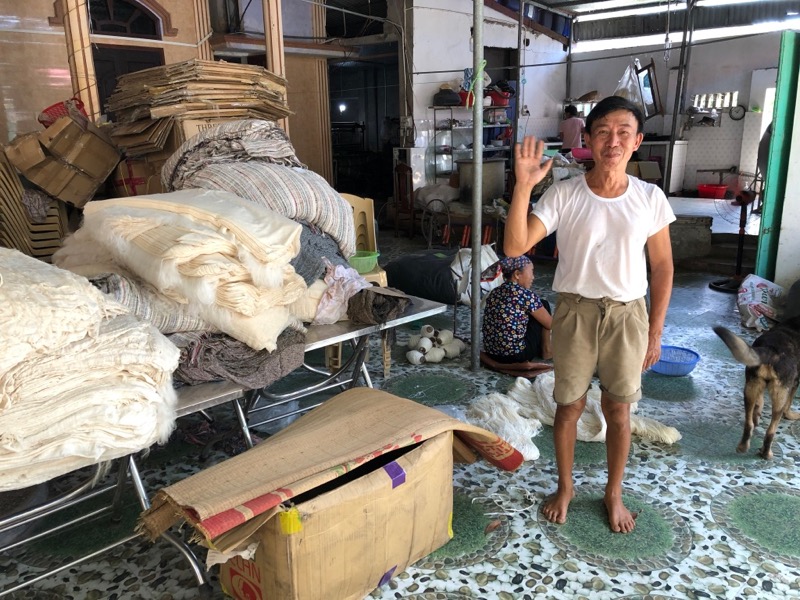 Read
—>
Learn
—>
Then
Contact
a
Factory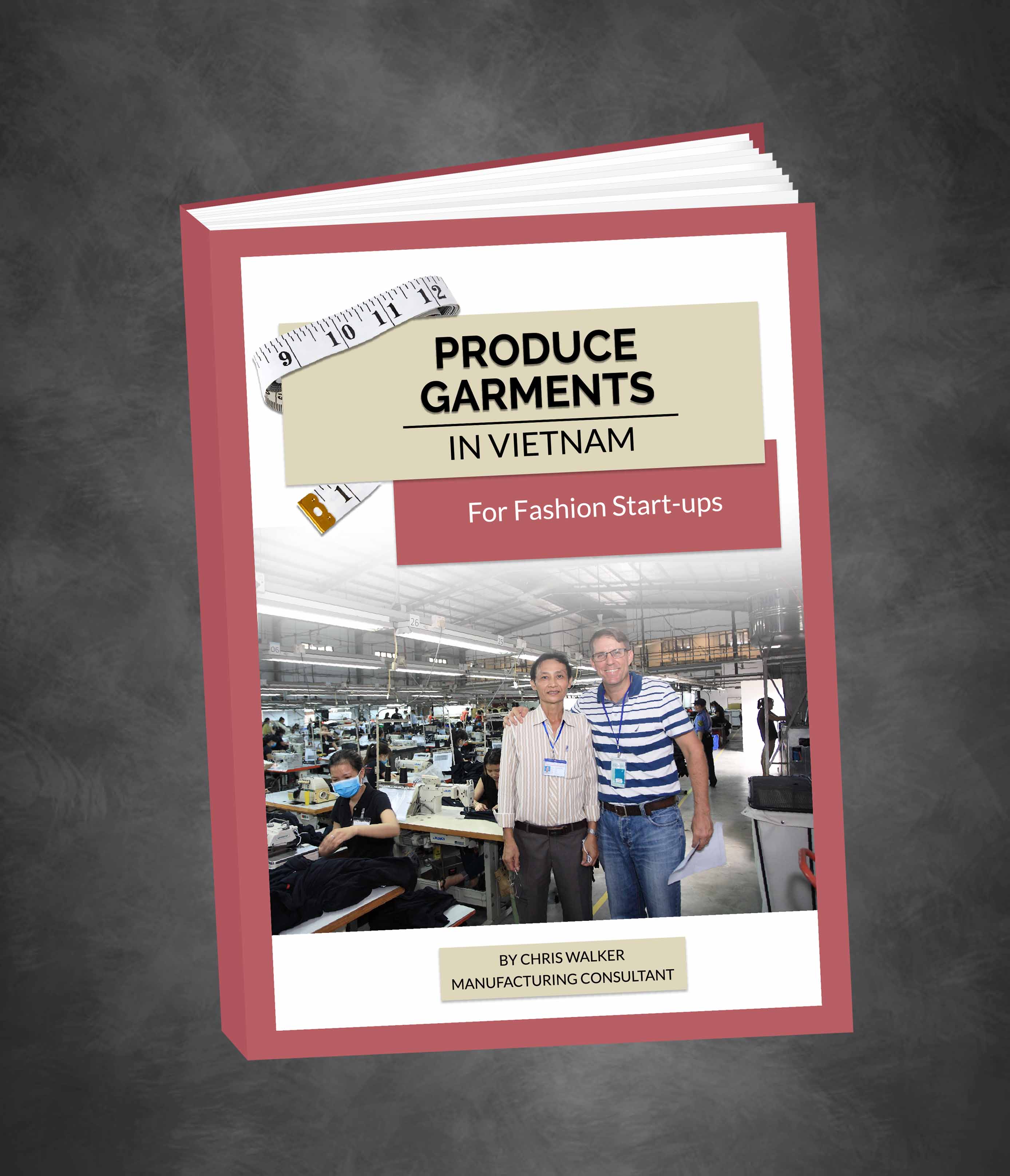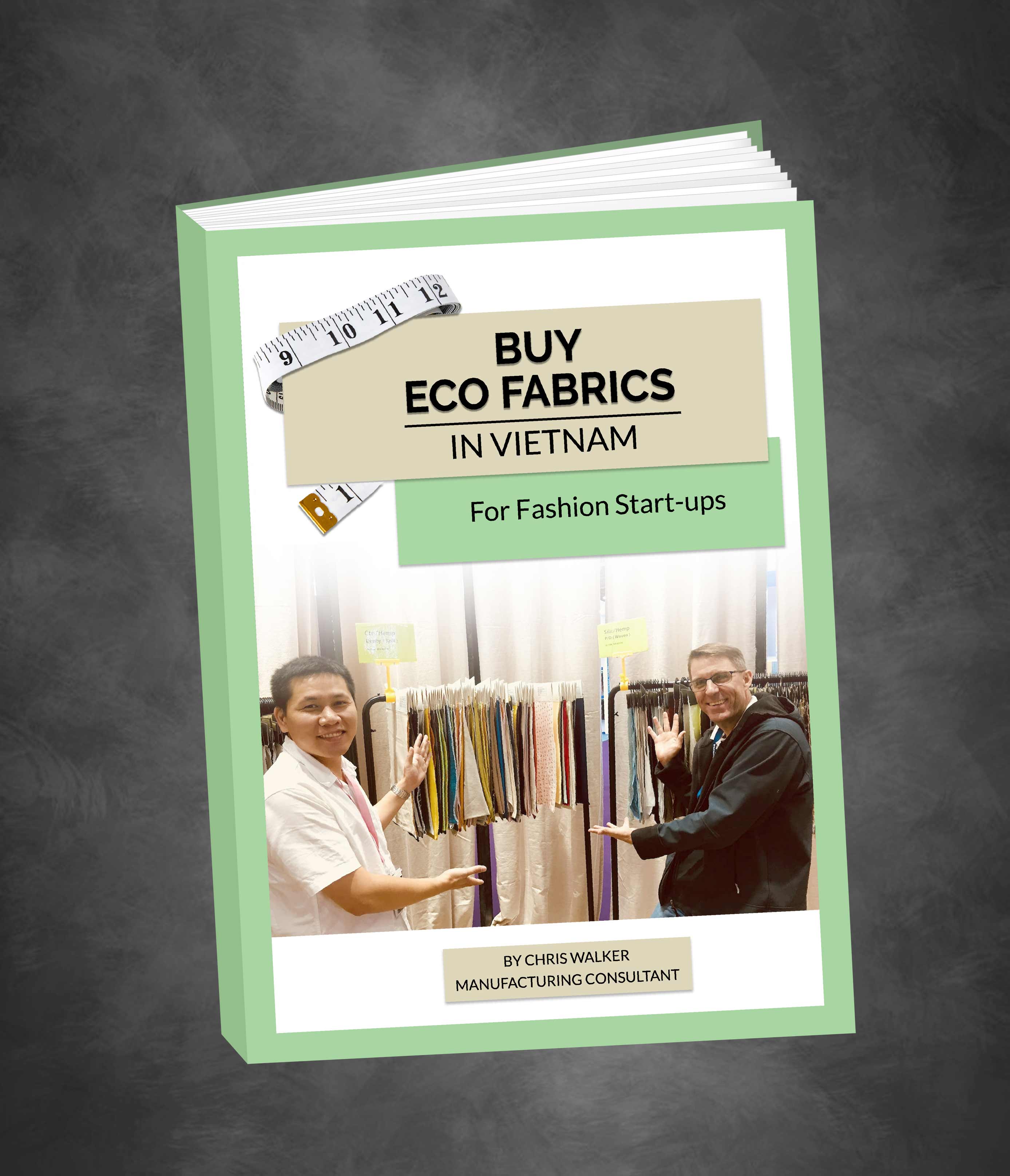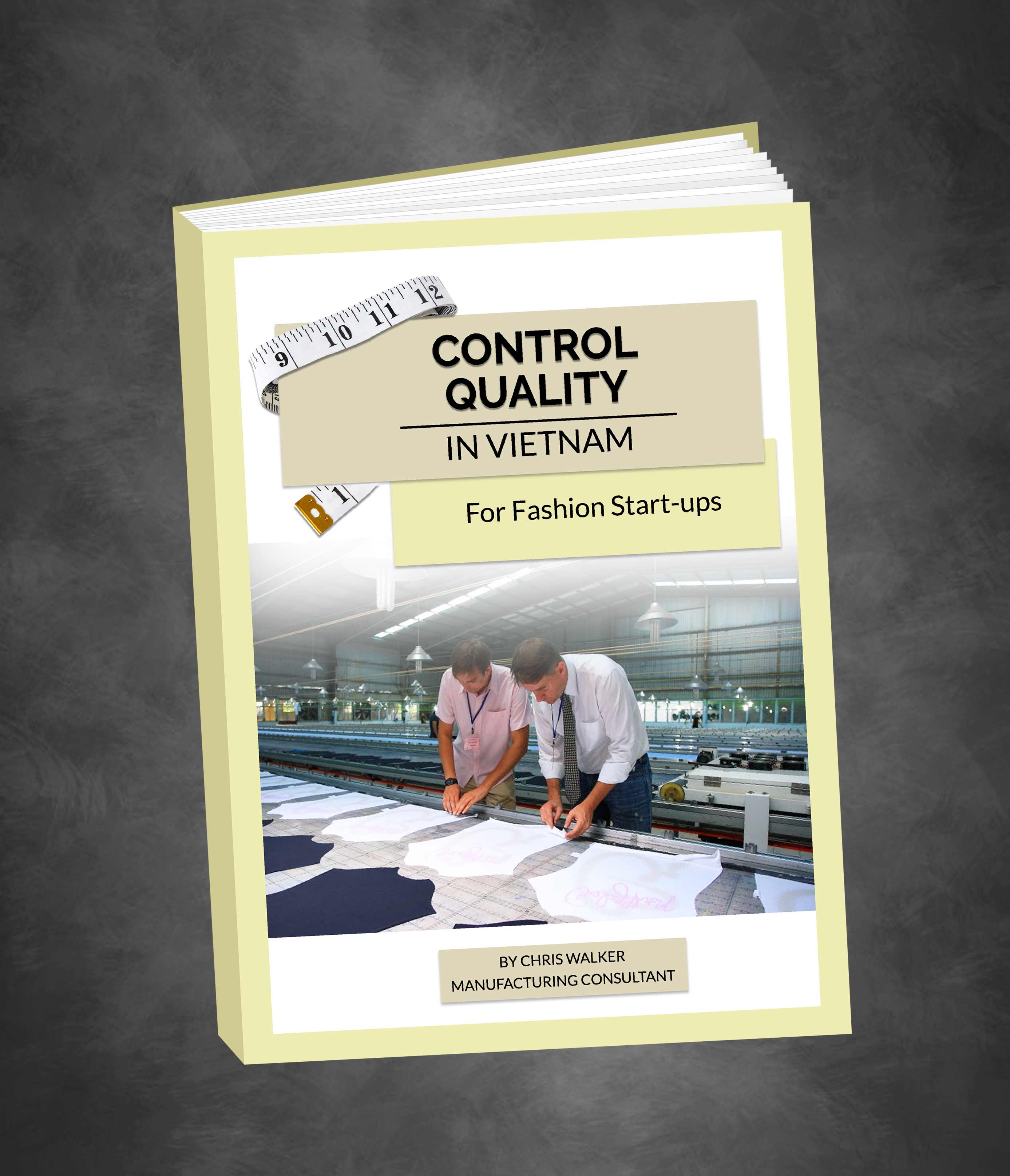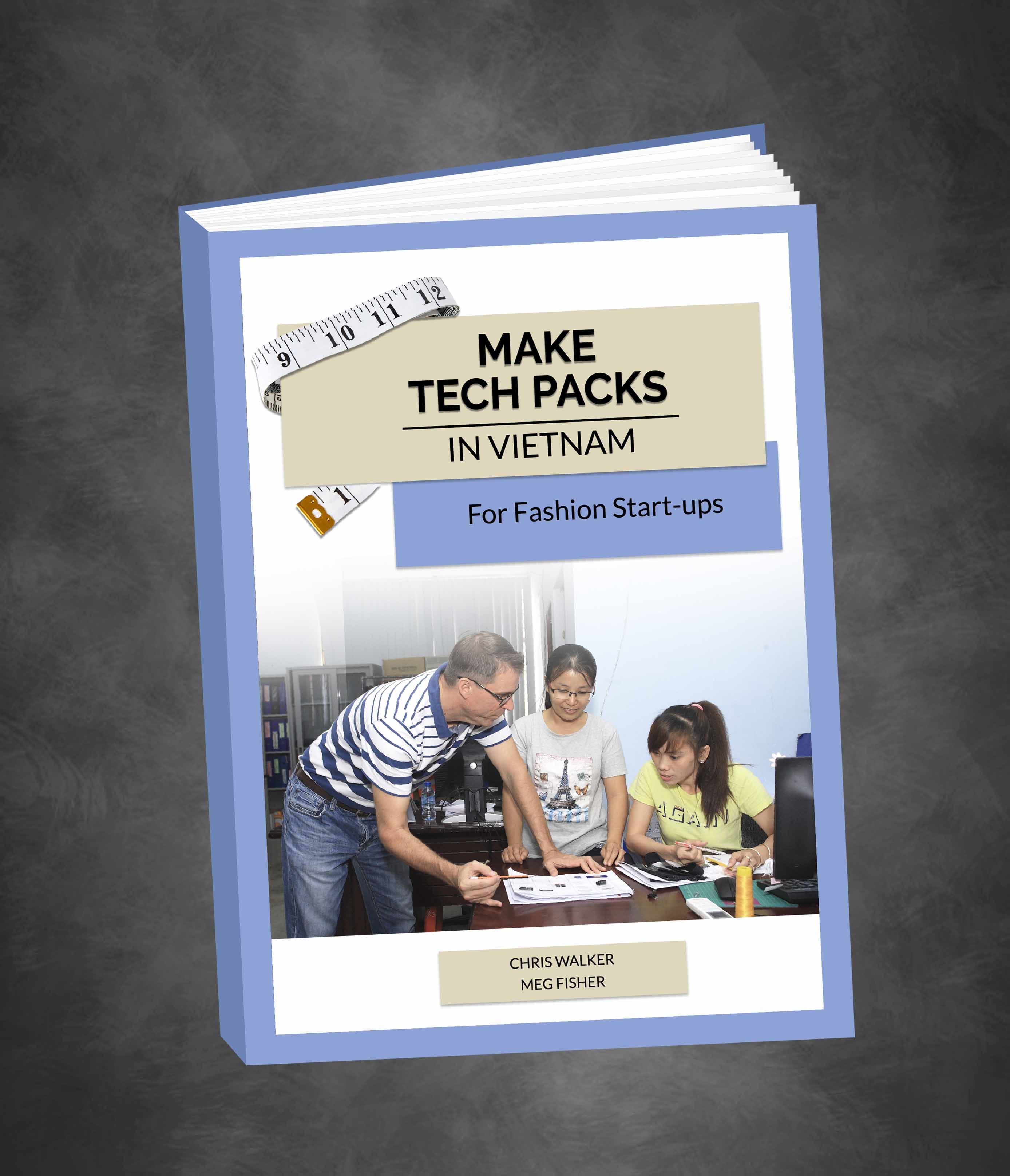 I wrote these books for you when I first started working in the Vietnam garment industry around 2008. I share basic knowledge and insider tips that I learned while cutting my teeth. If you are just starting out and need a jump start then I recommend you read my books before contacting factories.

For example, it is critical to know basic things like what is the difference between woven and knit fabric; what is different about viscose, rayon, tencel, modal and hemp; and what is the Acceptable Quality Level system?
Silk manufacturing in Vietnam
The Quang Nam province in the center of Vietnam is famous for their long-standing practice of planting Mulberry trees, nurturing silkworms and weaving silk fabric since as early as the 16th century. One village called Ma Chau was responsible for providing silk garments for the Vietnamese Royal family in the 15th century. Since then, generations of silk clothing experts in Vietnam have prospered.

Fast forward to today, Vietnam is the sixth leading silk producing country in the world, producing approximately 450 metric tonnes of silk in 2015. The principle silk-producing regions are Ha Dong and Bao Loc. Ha Dong is in Hanoi city and has many small silk factories, workshops, and shops. Van Phuc is another well known village that produces more than 2 million meters of silk annually. Bao Loc is a city in Lam Dong Province and is considered to be the "capital" of silk production in Vietnam. Bao Loc is home to many large silk producing factories and private workshops. 80% of Vietnam's silk production will come from Lam Dong Province in the future.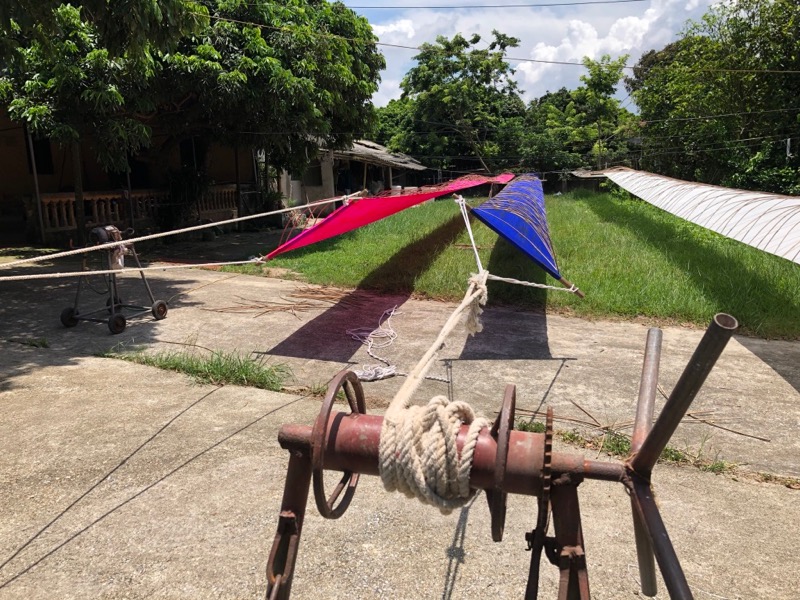 If you are an animal activist, the story of the silk worm and its prized filament is controversial. Hồng is a silk scarf factory expert in Vietnam and she shared the silk worm story with me. Silk has been around since 2,900 BC. During thousands of years of captive breeding, the silkworm has evolved into an invalid. Silkworms live for about 65 days. They voraciously eat mulberry leaves almost non-stop, increasing their weight 10,000 times from a tiny speck to a fat silkworm. When the silkworm is fully grown, it climbs a Mulberry twig and begins spinning a cocoon of silk around itself. The silkworm transforms into a moth inside the cocoon where it is blind, cannot fly and cannot eat. It only lives a few days as a moth during which time it lays about 500 eggs. The moth pokes a hole in the silk cocoon to get out. In Vietnam the farmers boil the cocoons before the moths exit to prevent the silk strands from being broken. If the farmers did not kill the silk worms prematurely the silk worms (moths at this point) would break the silk filament into small staples which makes it difficult to unravel and spin. Vegetarian silk is silk that has small filament lengths due to the moths not being killed early.

A silk worm filament is a continuous thread of great tensile strength measuring from 500 to 1,500 meters. The silk fiber's triangular structure acts as a prism that refracts light, giving silk its highly prized natural shimmer.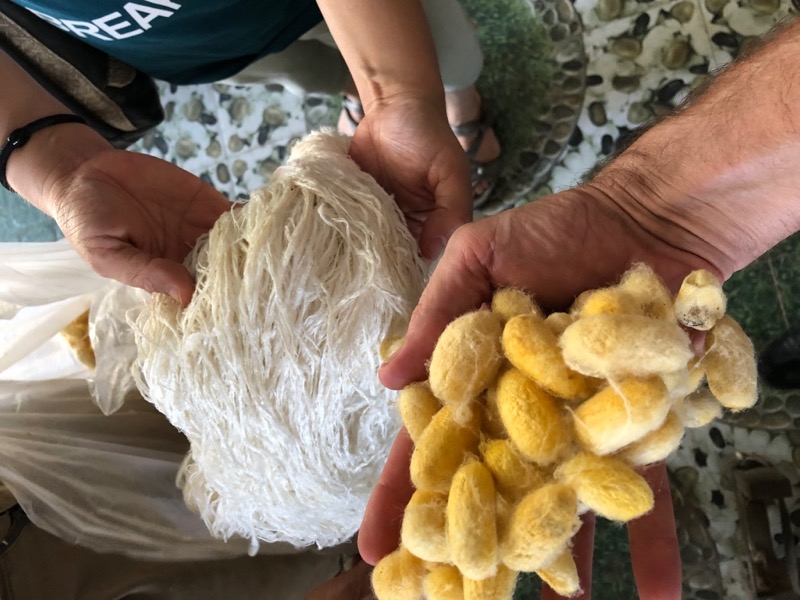 Complex hand painted silk scarf made in Vietnam with commercially made silk.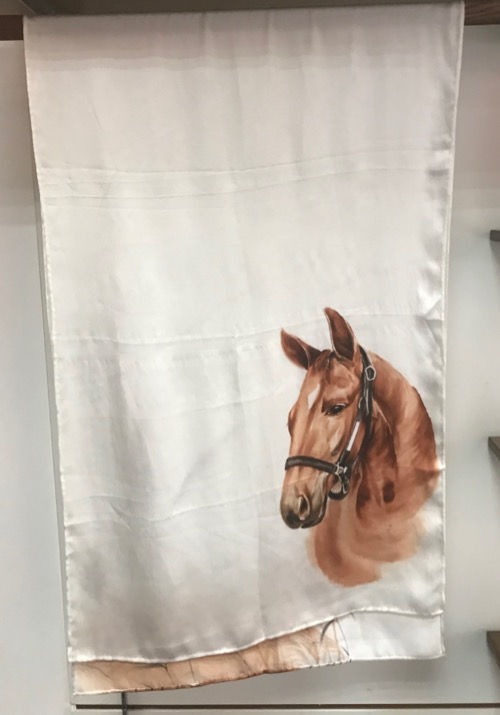 Simple Hand painted silk scarf made in Vietnam with commercially made silk.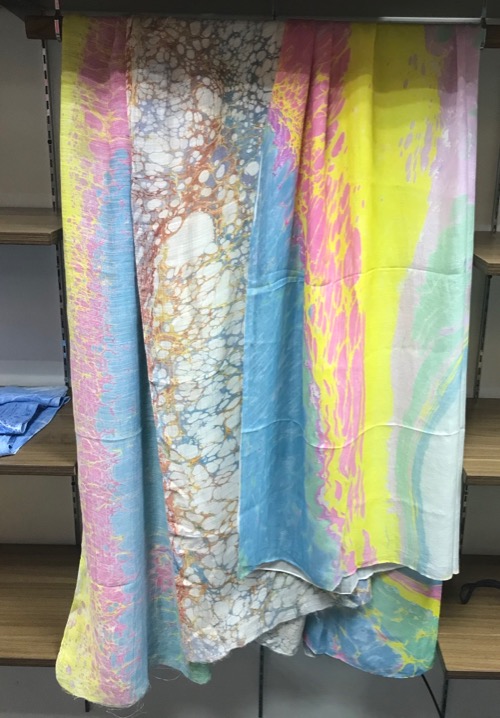 Marble dyed silk scarf made in Vietnam made with commercially made silk.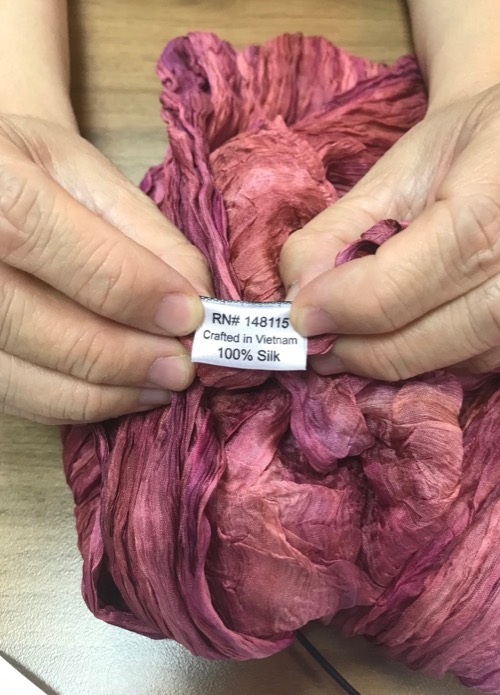 Care label minimum requirements for hand made silk scarf using traditional silk manufacturing techniques.
Chris Walker
Ho Chi Minh City, Vietnam
VSource Co., Ltd.
Natural Properties of Silk Scarves in Vietnam
Silk is warm in the winter and comfortably cool in the balmy summer. Natural temperature-regulating properties give silk this paradoxical ability to cool and warm simultaneously. Silk is one of the most hypoallergenic of all fabrics due to its natural protein structure. Silk is naturally inflammable which makes it great for children's clothes because there is no need to add hazardous chemicals to achieve flame retardant status as required in some countries. Silk scarves in Vietnam are highly absorbent and dry quickly. They can absorb up to 30% of their weight in moisture without feeling damp - important quality when used as a sleeping bag liner in extreme conditions. Silk is soil and odor resistant despite its delicate appearance. Silk is strong and will last a long time under rigorous frequent use.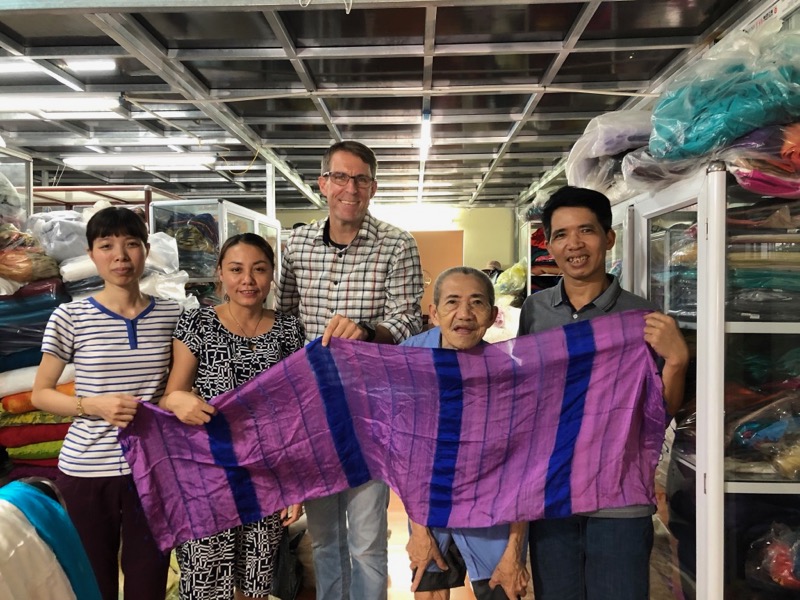 On my trip to visit the silk scarf factories in Vietnam with Hồng I saw silk sleeping bag liners everywhere. At the time I didn't know why you would want one. They are great for trains in China and India where the sheets might not be as clean as we'd like. Sleeping bag liners are lightweight cloth sacks that provide extra comfort, insulation, and help keep the sleeping bag clean. If the weather is cold, a silk sleeping bag will make you 5 degree Celsius warmer. If it's hot and your sleeping bag is too warm then just sleep inside the silk sleeping bag. The silk sleeping bag also helps prevent bug bites.

Care considerations are to wash before first use, wash separately by hand or use delicate cycle. Colors may bleed so use cold water and shampoo. Only dry by hanging on a line. Don't dry in a dryer. If you iron it then make sure it is damp.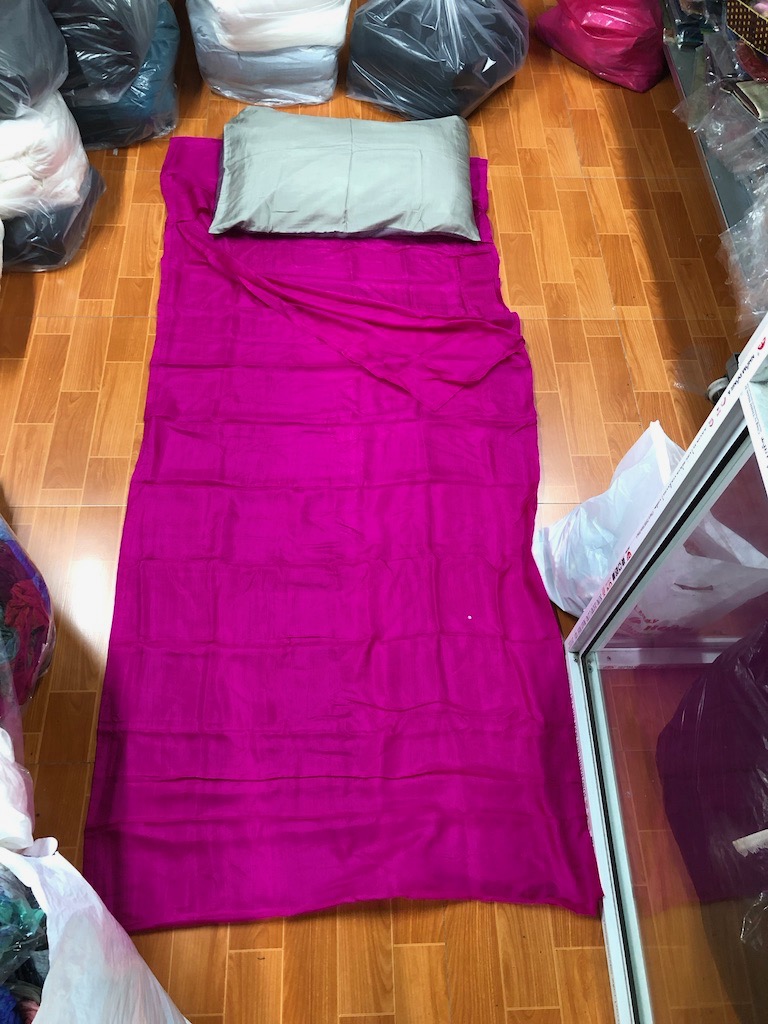 Services Hồng and I Offer
Hồng offers two core services. She can produce your silk scarf designs or she can offer you designs from her network of silk scarf designers in Hà Nội. Her minimum for your designs is 50 pieces per style per color/print. If you choose from her collections she can offer you 30 pieces per style per color/print. She has 30 standard colors for you to choose from. If you want custom colors, she charges a modest fee of $10 to develop the color for you - make a sample. If you need print then she offers the following options: dye sublimation, direct to garment digital printing, hand painting, marbled painting and standard screen printing. She will make samples for free if you demonstrate that you are serious and will place an order or else she charges $10 per print sample.
Hong's office is at CTM Complex số 139, Cầu Giấy street in Hà Nội. My son is pointing at her office on the 6th floor in the adjacent picture. We visited her twice and she was friendly, professional and well informed. Contact her via her website:
http://www.glinks.com.vn/
. You can also contact her by email:
[email protected]
My name is Chris. I have been working in the Vietnam Garment Industry since 2008. My expertise is advising fashion start-ups. I can introduce you to other silk scarf factory experts in Vietnam. I can also take you to factories and translate for you. If you need quality control or an audit of a silk scarf factory in Vietnam then I offer you options. Let's talk about growing your business by manufacturing in Vietnam.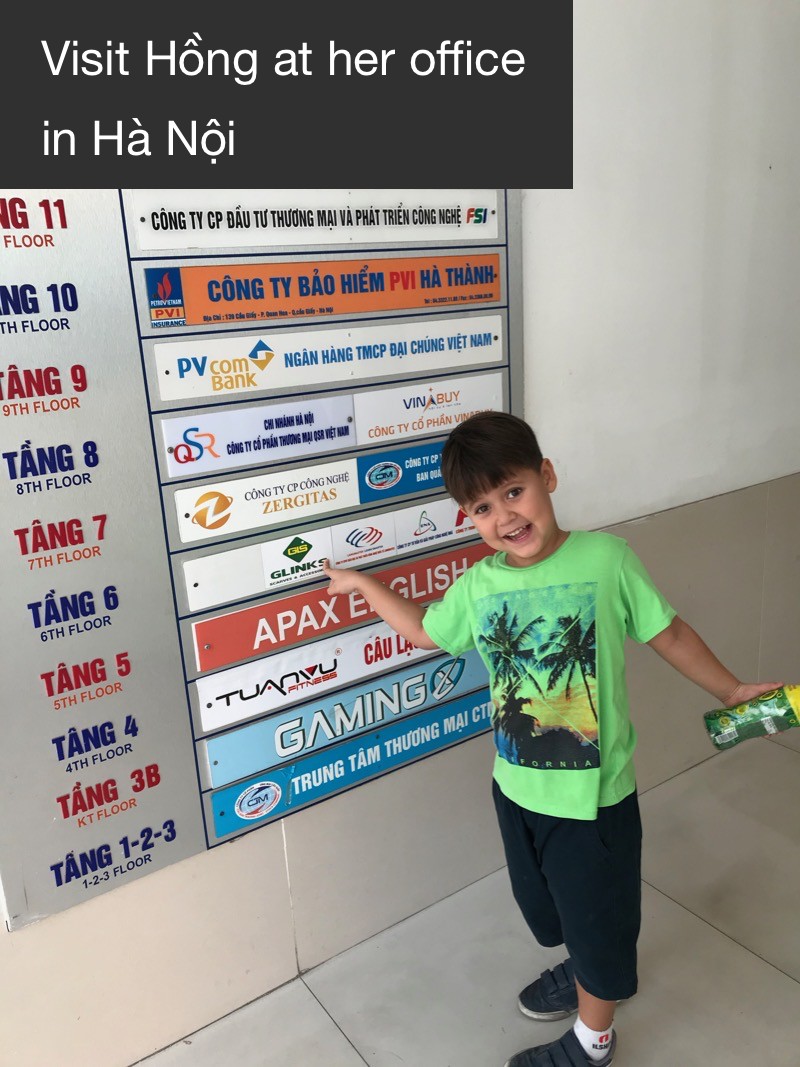 Please give me details about your background and manufacturing objectives.

1. Which styles do you want to manufacture first?
2. Do you have tech packs?
3. Do you have any special factory requirements?
4. Have you produced before? If yes, then in what country?
5. What quantity per style per color do you order?
6. Does your company have a website?
7. Do you want to work with an agent or directly with the factory?
8. Do you plan to visit Vietnam?